You're currently on: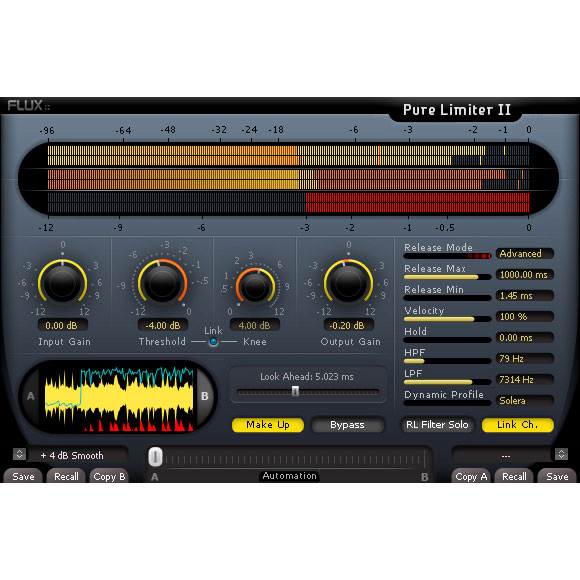 Pure Limiter v3 - Transparent Dynamics Control
[ AU 32 & 64 bit | VST 32 & 64 bit | AAX Native 32 & 64 bit* ]
Unless you use it as a special effect Pure Limiter v3 should be the very last stage of your audio processing chain. Transparent limiting, dramatically increasing the average audio level, can now be achieved without damaging the perceived audio quality. The exquisite proprietary Flux:: technologies generats a release envelope assuring that no artifacts on the processed sound are produced.
As always with Flux:: plug-ins there is no compromise between simplicity of use and the exhaustiveness of accessible parameters. Any of the automatic modes allows for quick operation, though of course a fully manual mode as well an advanced mode are also there to offer you total control of the processing.
Pure Limiter v3 supports sample rates up to 384 KHz and provides processing in up to 8 channels for surround/multichannel work.
* Pure Limiter v3 AAX Native supports 32 bit in Pro Tools 10.3.5 and 64 bit in Pro Tools 11.