You're currently on: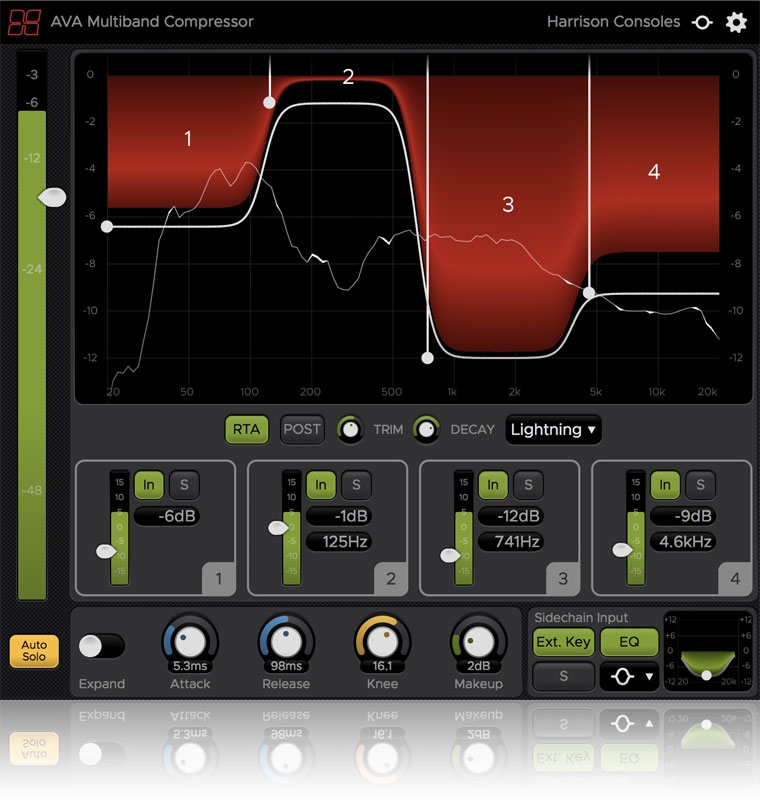 AVA Multiband Compressor
Harrison's reputation for "True Analog In-The-Box" sound is due to our unique development heritage: we first created an analog console processor and then converted the processor to digital while retaining the sound and character of the original analog system.

The AVA Multiband Compressor is the latest generation of our highly-regarded multiband compressor algorigthm, as used in ultra high-end post & film facilities worldwide. The AVA plugin is enhanced for use in todays DAW-centric workflows, with advanced features like a sidechain "key" input and multichannel (surround) capability. Now in its fourth generation, the Harrison Multiband Compression algorithm has been continuously tweaked by their customers in high-end music, film, broadcast, and video-post production.