You're currently on:

Slash Gear Models
now in AmpliTube Custom Shop.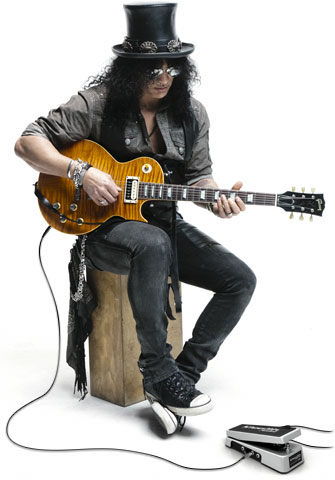 Hook up with Slash.
Want to rock Slash's Rig? Now you can with the new AmpliTube Slash gear models available in the new release of the AmpliTube Custom Shop. Play through a rock icon's pedals and amplifiers, all from the convenience of your personal playing space - your studio.
AmpliTube Slash for Custom Shop is a suite of Slash's signature guitar effects, amplifiers and speaker cabinets that Slash uses on tour and in the studio, available in a convenient desktop app and plug-in for your DAW. Now you can play and record with the sounds that make the legend.
Rock Slash's Signature Gear.
AmpliTube Slash for Custom Shop features models of all the legendary signature gear used by Slash in the studio and in his live performances. Now you can rock models of the legendary Marshall® JCM Slash Edition Silver Jubilee, the Marshall® AFD100, plus all of Slash's signature guitar pedals. Also included is a massive collection of Slash guitar tone preset settings, provided as starting points for your own tone tweaking or playing along.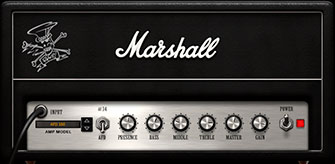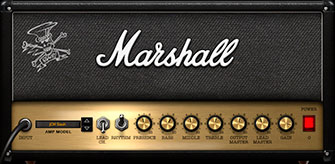 Marshall® AFD 100 Marshall® JCM Slash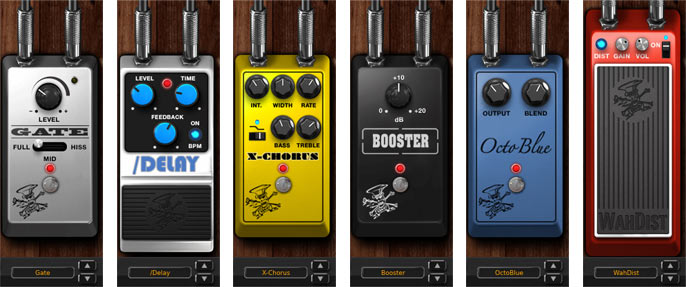 Apocalyptically Love it for Free.
The AmpliTube Custom Shop is a FREE — that's right FREE — software package for your Mac or PC that includes a complete guitar dual signal chain... tuner, pedalboards, amplifier head, cabinet, microphone and rack effects section. It comes with 24 pieces of included gear, and access to our unique online virtual music store where you can purchase AmpliTube Slash gear models either a-la-carte or as a complete suite.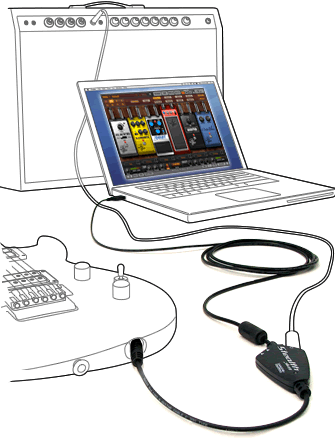 When used as a standalone application, AmpliTube Custom Shop features a 4-track recorder section and a song-player feature for playing along with pre-recorded material (like Slash's new Apocalyptic Love Album). The "Speedtrainer" function allows you to slow down digital audio material so you can learn the licks, note for note, without affecting the pitch. So now you can truly play with the band. But don't worry, Slash doesn't mind.
For complete info on the AmpliTube Custom Shop and how it works, click here.
Talent Booster Pedals built right in
Okay, so they don't really exist, but two of the most important features that will help you sound your absolute best are also included: A digital chromatic tuner and metronome, so you'll always play in tune and in time.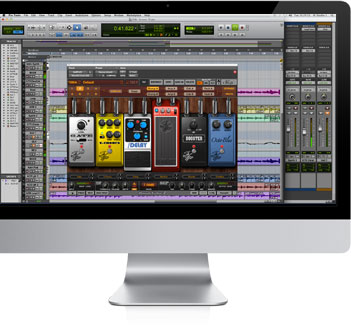 Upgrade your AmpliTube Custom Shop and Rock Slash's Gear
If you currently own AmpliTube Custom Shop, go ahead and grab the free upgrade from your user area. All AmpliTube Slash gear models will be available as a complete set or a-la-carte.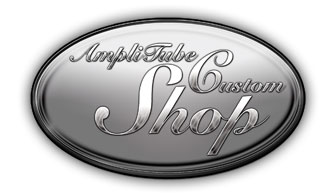 ---
AmpliTube Custom Shop Slash Models:
Stompboxes:
/Delay – Slash's Delay Pedal, this model is based on the Boss® DD3™ digital delay
Slash Gate – a handy little noise eliminator based on the MXR® Smart Gate®
Slash "Octo Blue" – an octave & distortion pedal all in one! Based on the MXR® Blue Box™
Slash X-Chorus – extreme control over chorus rate and eq, based on the MXR® Stereo Chorus
Slash's Secret Booster – kicks in the gain for solos, this little gem is based on a double secret Custom Audio Distortion/Boost pedal
Slash Wah Dist – why wouldn't you add a little more distortion with your wah? This über cool pedal is based on the Dunlop® SW95™ (Slash Wah). Get your "dirty wah" on.
Amplifiers:
Marshall® JCM Slash Edition Silver Jubilee Head – Officially licensed Marshall® JCM Slash unit. What more do you need? It's a Marshall!
Marshall® AFD100 – Again, an official version of this unbelievable Marshall® high-gain head. Rock on.
Cabinets:
Officially certified Marshall® 1960ASL speaker cabinet
Officially certified Marshall® 1960BSL speaker cabinet
---
So now you can rock a rock icon's gear, anywhere — anytime. Hook up with AmpliTube Slash.
You may also be interested in: