You're currently on: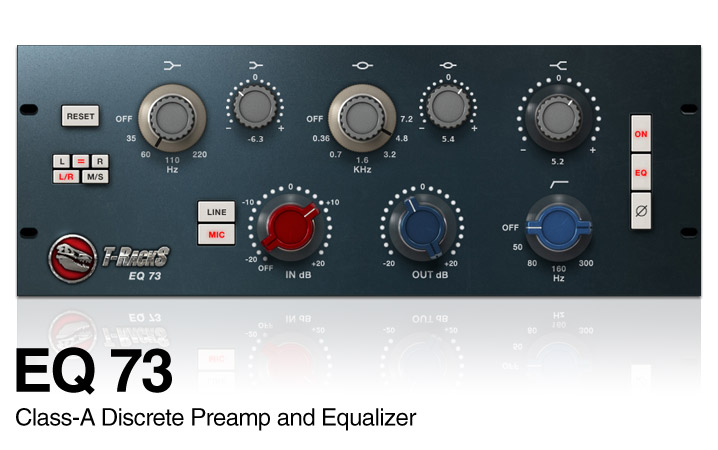 Classic British Tone & Warmth
Looking to impart that classic tone and warmth on your tracks? Look no further than the T-RackS EQ 73 module.
The T-RackS "EQ 73" module is based on one of the most renowned, heavily used, and sought after pieces of hardware in music recording history. Originally part of a large-format British mixing console, this unit was first introduced as a standalone rackmount module in 1970, and quickly became a studio staple. It was favored by recording engineers the world over for its thick class-A sound, rich in harmonics and fullness. On top of its preamp section, it sported a 3-band EQ that was also a key factor in shaping the richness and sound of countless tracks.

The EQ 73 is a "true to the original" reproduction of the classic "73" EQ in all of its nuances, thanks to IK Multimedia's extensive development of innovative modeling technologies. Not only have all of the gain stages, circuit designs, and EQ curves and shapes been modeled to perfection but also, unlike many other emulations, the preamp behavior, saturation and preamp/EQ interaction have been brought to the DAW format. No other digital model of this classic EQ offers this key interaction that truly defines why this unit was so special and used. The tone-shaping capabilities don't stop with the wonderfully analog-sounding EQ, the preamp can be used to add "grit" or distortion to tracks, providing a wider sonic palette.
The 3-band EQ is so colorful that it can be used to add character to even the most "sterile" and cold of tracks. High-end air and low-end punch can be boosted without ever sounding harsh or boomy, while the so-called "presence" band is an invaluable tool for sculpting the body of a track.
The EQ 73 will sound great on virtually every audio source. Its combination of preamp circuitry and EQ interaction make it versatile enough to enhance any track, especially kicks, snares, overheads, bass, guitars and vocals. It's truly one of those pieces where analog heritage was joined with digital power to form true magic.
---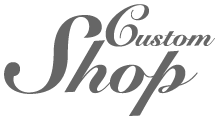 The Custom Shop
This audio processor module is part of T-RackS CS "Custom Shop" Mixing and Mastering Plug-In Collection. With T-RackS CS you can:
install all of the available modules at once
directly access Custom Shop online store from the module for immediate trial or purchase
try out any processor for a full 14 day trial period
purchase any module with credits (via Custom Shop) or currency (via Custom Shop or IK online store)
Specs
Fully compatible with Mac OS X (Universal Binary), and Windows (XP / Vista / 7 / 8)
Supported plug-in formats: VST, RTAS, AAX, and Audio Units
Works within the T-RackS CS Standalone application
High-quality oversampling
High-precision and high-transparency digital processors
Accurately analog-modeled vintage classic devices
Full-latency compensation support
Supports sampling rates up to 192 kHz
DSM™ and SCC™ proprietary IK technologies for extremely accurate digital models of analog hardware devices
Native compatibility with 64-bit applications and operating systems
System Requirements

Mac® (64 bit CPU, 32 or 64 bit Mac OS)
Minimal: 1.5 GHz Intel processor, 1 GB of RAM, Mac OS X 10.6 or later.
Supported Plug-in formats: Audio Units, VST, RTAS, AAX (32 and 64-bit).
Note: on 64 bit systems, the plug-in also works in 32 bit compatibility mode.

Windows® (32 and 64 bit)
Minimal: Intel® Pentium 4® 2.4 GHz or Intel® Core™ Duo or AMD Athlon™ 64,
1 GB of RAM, Windows® XP, Windows® Vista, Windows® 7 or Windows® 8.
Supported Plug-in formats: VST, RTAS, AAX (32 and 64-bit).
You MUST be connected to the Internet as all of the Custom Shop operations are web based.


You may also be interested in: