You're currently on:

Through these doors: step into the Muscle Shoals sound
Among those in the know, it's called the "hit recording capital of the world." For over 60 years, FAME Recording Studios in Muscle Shoals, Alabama, has produced an endless stream of iconic hits powered by a sound that simply can't be found anywhere else in the world.
Above the door hangs the famous sign: "Through these doors walk the finest Musicians, Songwriters, Artists and Producers in the World." Now, T-RackS FAME Studio Reverb lets you step inside the magic as well, capturing the sonic mojo of this world-changing studio's live rooms, iso booths, plate reverb and - for the first time in decades - their newly-restored chamber.
It's as close as you can get to adding this little town's big sound to your recordings.
Key Features
Captures the sound and vibe of the iconic FAME Studios
Includes both studios with iso booths, chamber and plate reverb
Includes FAME's newly restored original echo chamber
Dedicated mic positions per instrument deliver unmatched authenticity
Console preamp modeling lets you add the vintage sound of FAME's original console to each studio space
Newly improved, proprietary VRM™ technology delivers the most realistic sound spaces ever
Pre-delay & Decay Time controls, EQ and mic options
Dry and Wet signal level controls with solo buttons
Works as a single plug-in or inside T-Racks 5
The sound of music history
Producer Rick Hall built FAME (Florence Alabama Music Enterprises) studios in 1960. Funded in part by Rick's first production, Arthur Alexander's "You Better Move On," the first sessions in the new studio produced Jimmy Hughes hit "Steal Away," the Tams' "What Kind of Fool" and Tommy Roe's "Everybody." Major labels were shocked to see a small-town studio produce such a stream of Top 40 hits, and the world quickly took notice.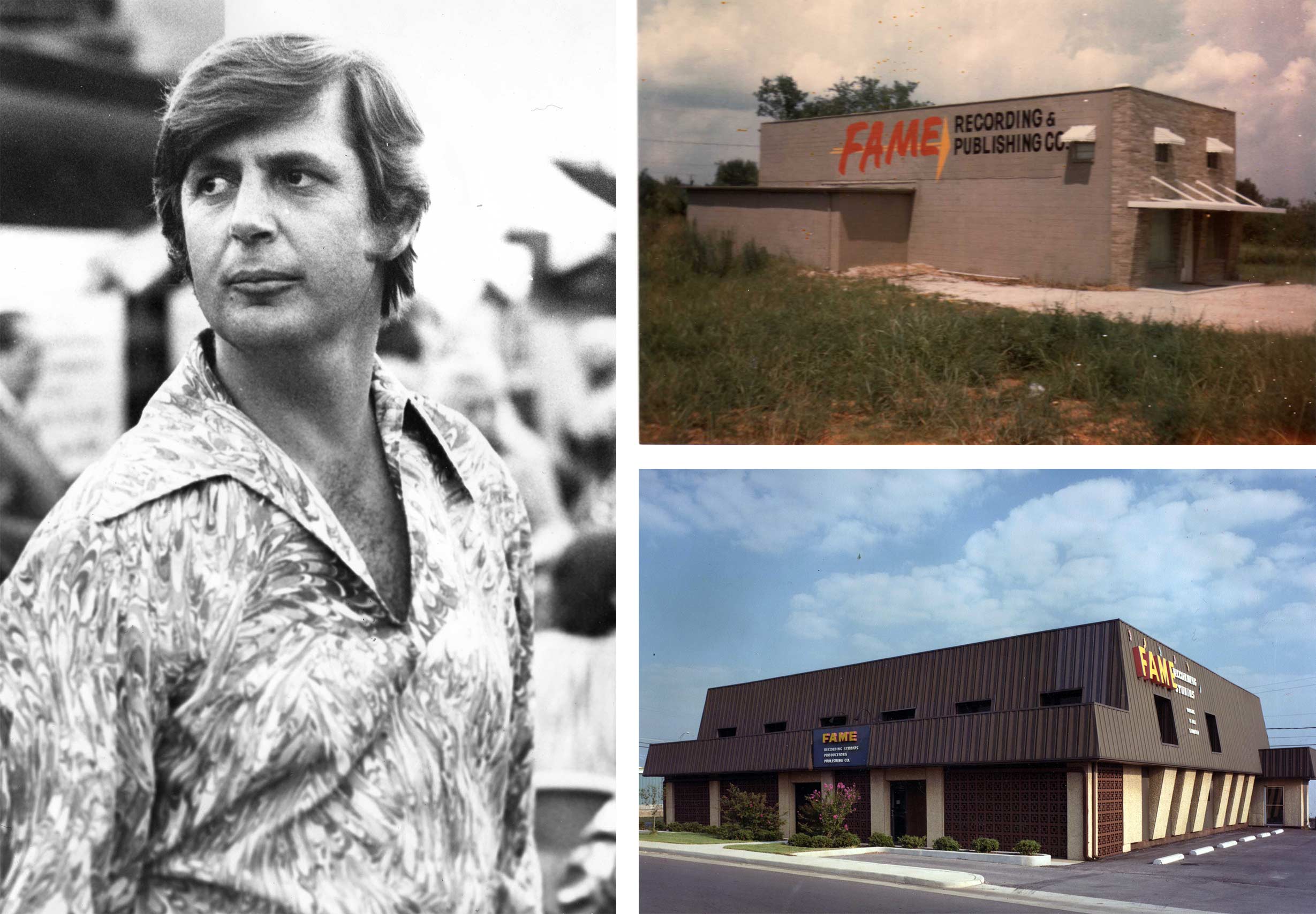 By the mid-1960s, FAME had established itself as a unique destination for artists of all genres. Backed by the now-famous "Swampers" and "Fame Gang" house bands along with FAME's legendary lead guitarists Duane Allman, Eddie Hinton, Reggie Young and Travis Wammack, FAME delivered hits for Etta James, Clarence Carter, Wilson Pickett, Lou Rawls, Little Richard and Aretha Franklin, cementing the Muscle Shoals Sound and FAME's reputation for sonic excellence.
By the 1970s, FAME had established Muscle Shoals as an international draw, attracting artists from around the world. And FAME has stayed strong ever since, hosting talent like Alison Krauss, Demi Lovato, The Raconteurs, Steven Tyler, Ann Wilson, the Revivalists and countless more.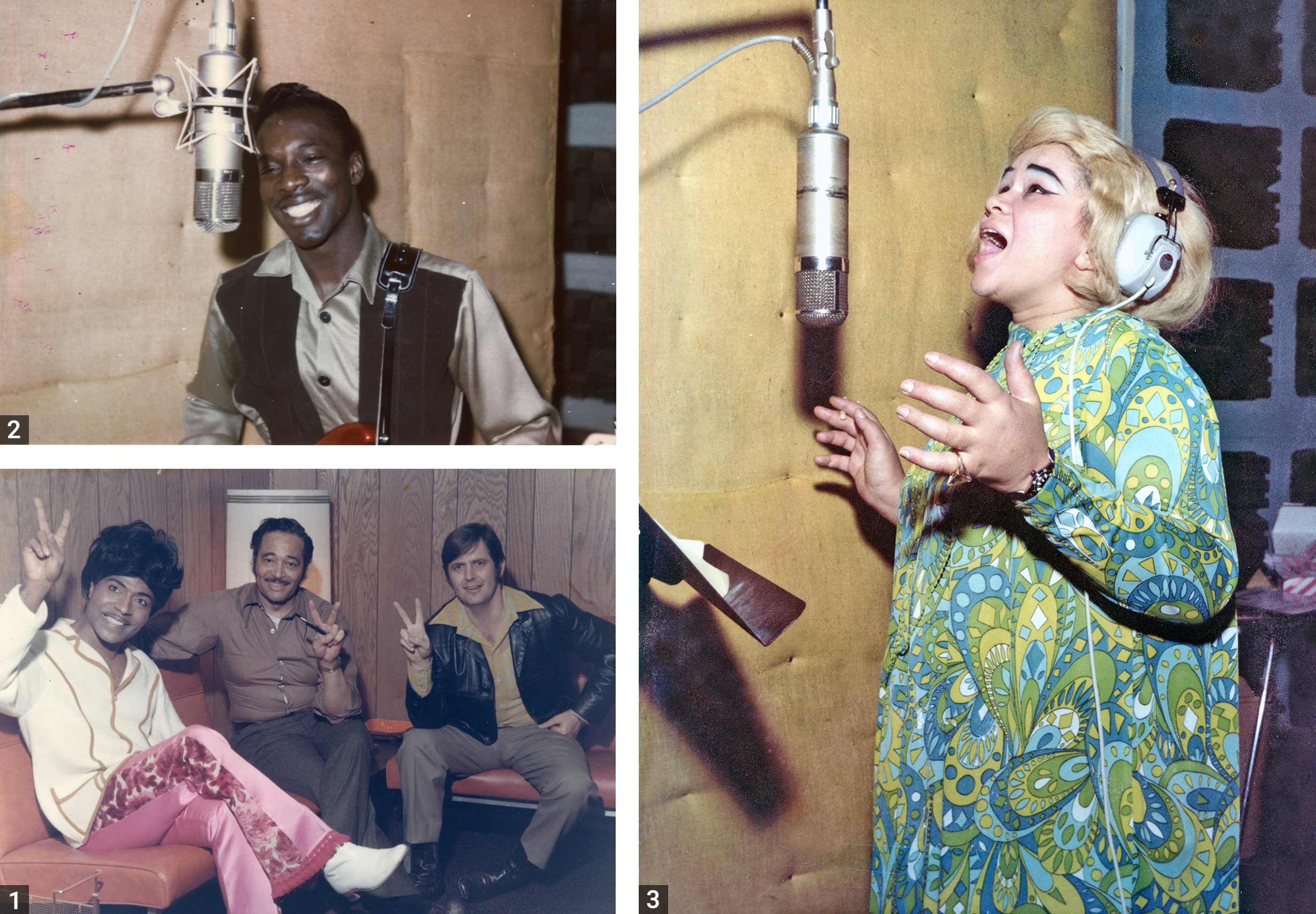 1. Little Richard - 2. Wilson Pickett - 3. Etta James
An entire studio's worth of spaces in one plug-in
T-RackS FAME Studio Reverb offers a total of 9 spaces, with 2 live rooms, 5 iso booths, an EMT plate reverb and FAME's newly-restored echo chamber, plus Modern and Vintage modes for each, giving you a full suite of reverb effects in a single plug-in.

Audition sounds faster with everything in a single plug-in, so you don't have to jump between chamber, plate and room plug-ins to experiment with what sounds best.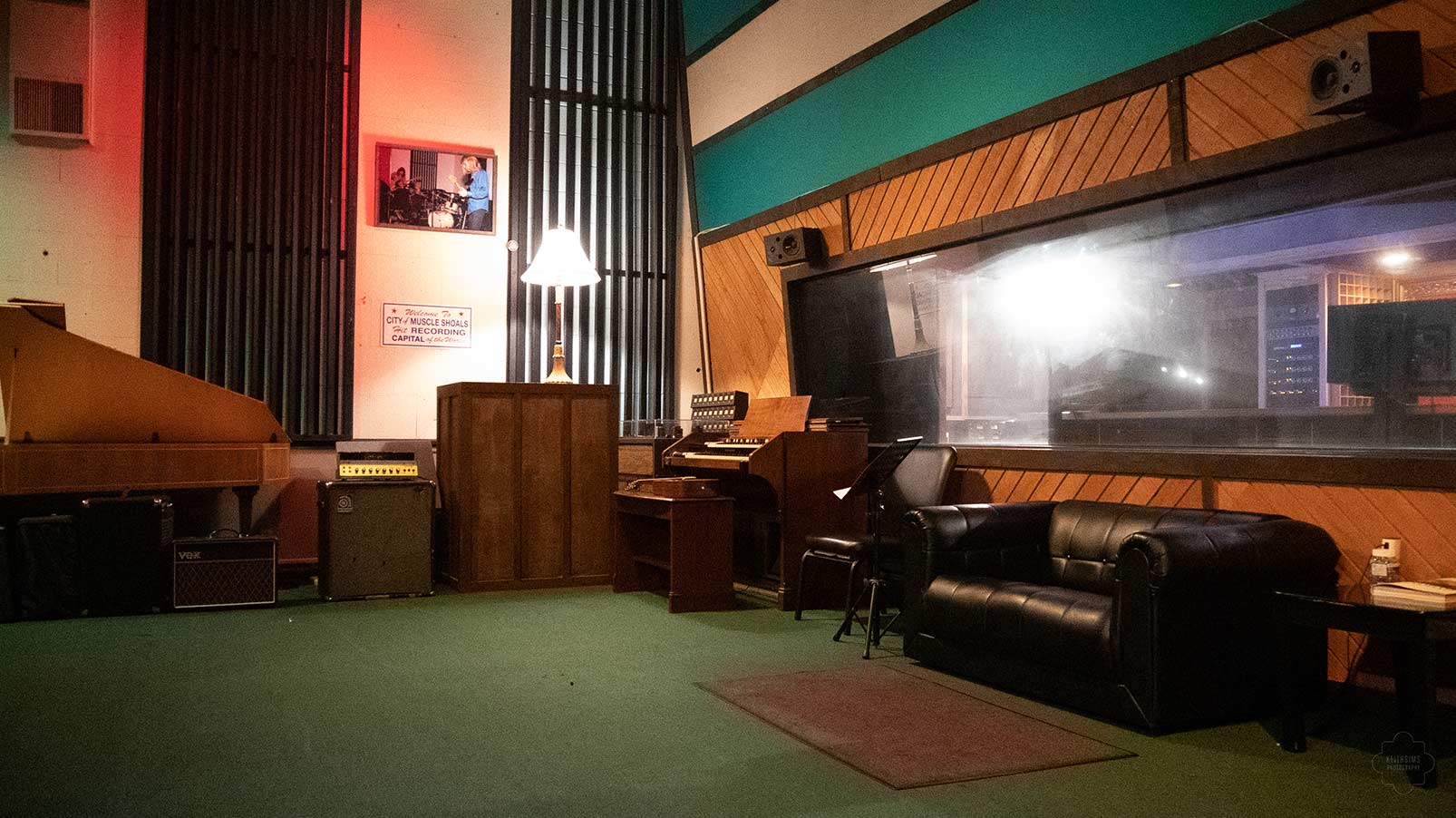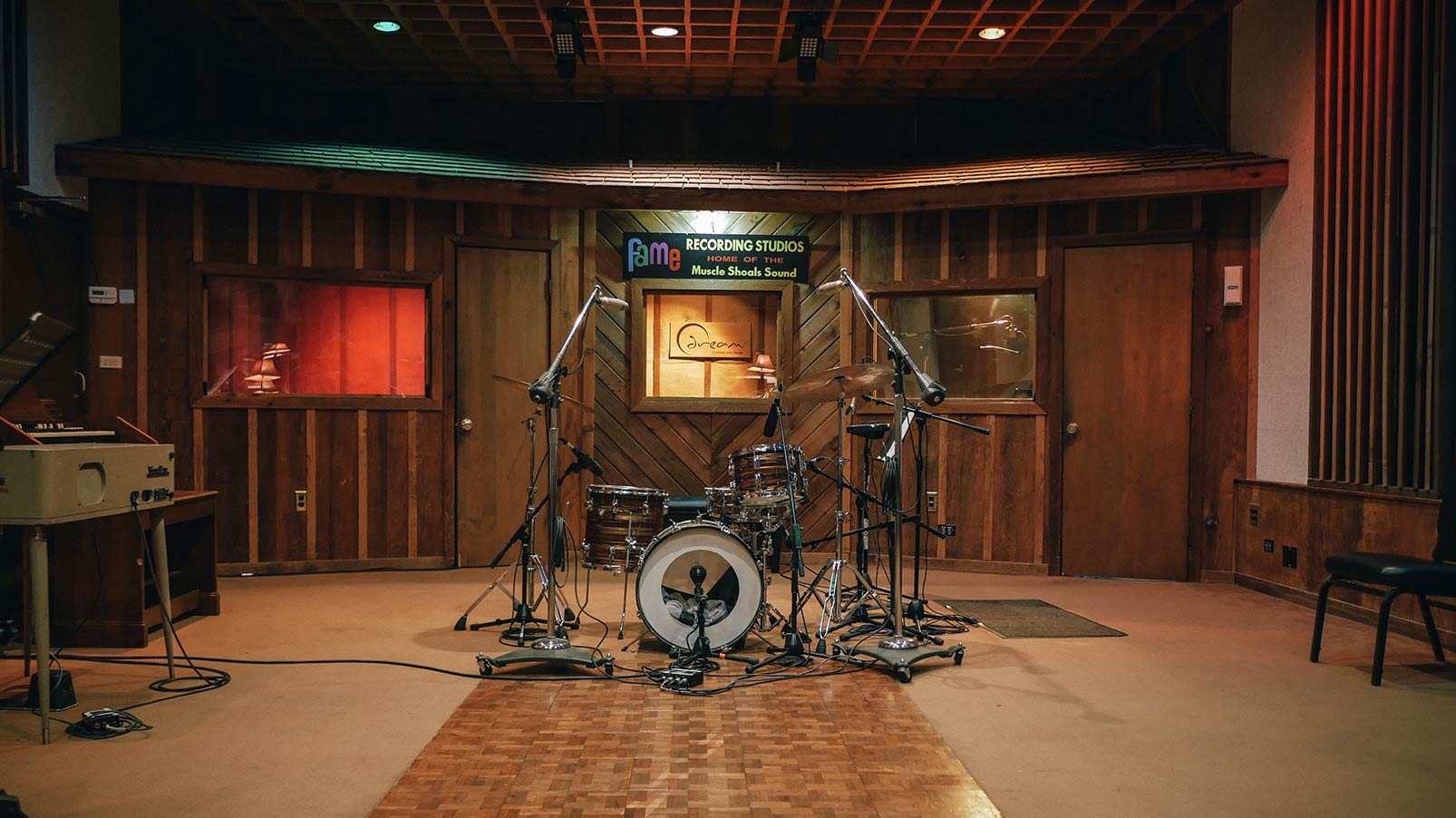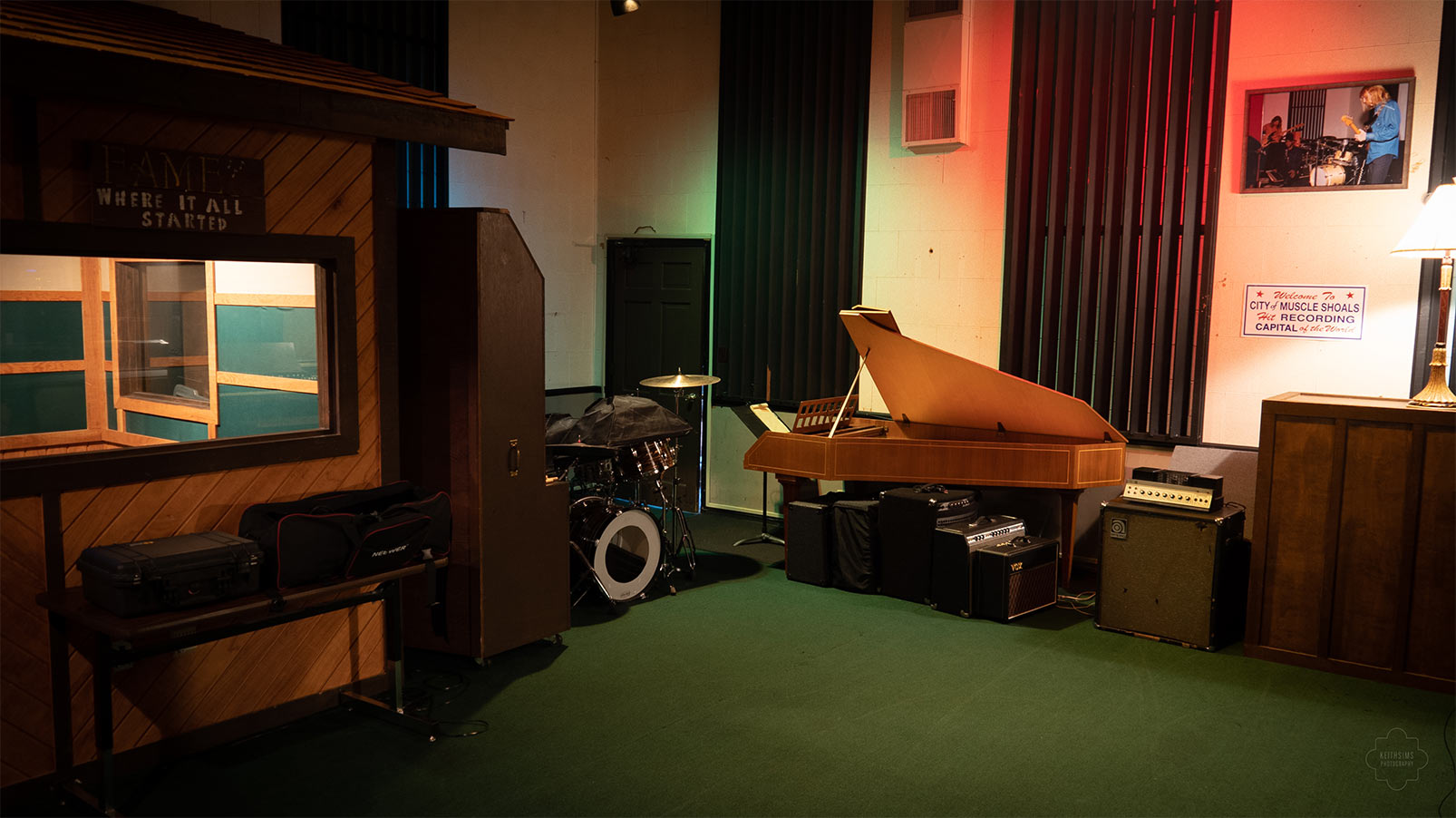 A newly-restored part of music history
In addition to the rooms and plate, IK is proud to have helped FAME's Rodney Hall restore one of FAME's original echo chambers. Long out of use, this newly restored chamber is equipped just as it was in the '60s and sounds every bit as amazing now as it did then.
That exact sound, instrument by instrument
IK worked hand-in-hand with FAME to precisely capture not just the mic placement used on all their iconic albums, but where the performers were as well. Select which instrument you're processing and T-RackS FAME Studio Reverb instantly re-positions both microphones and source in the room, putting you right where the magic happened.
From Aretha Franklin's setup on the piano to Duane Allman's favorite spots for guitar amps, it's all in here.
Iconic consoles for iconic spaces
Beyond using FAME's extensive vintage mic locker, IK took care to capture each studio's unique sonic signature.
Studio A boasts a Neve 8232 console, while Studio B, recently renovated and restored by Rodney and GRAMMY award-winning producer Glenn Rosenstein, offers an SSL 6056 E formerly loved by Stevie Ray Vaughan and used on his most successful albums.
Or, for a more vintage sound, you can switch either studio to use FAME's original Universal Audio 610 console, hand-built for FAME, to precisely capture the vibes of FAME's earliest decades.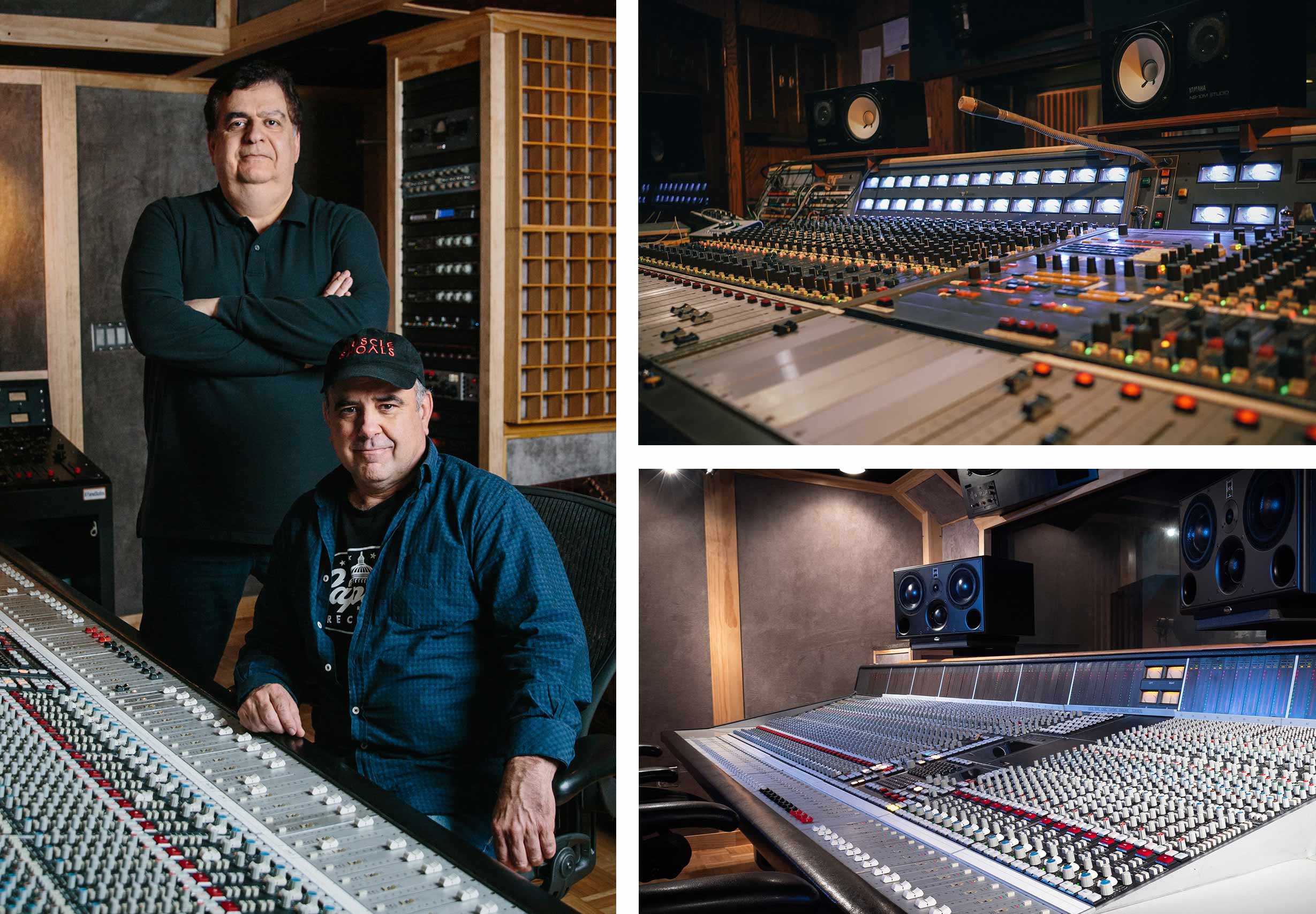 The deepest level of authenticity
To capture both the unique acoustics of each studio, IK used its unique Volumetric Response Modeling (VRM™), an advanced hybrid convolution technique, to deliver the highest-quality reverb effects possible.
T-RackS FAME Studio Reverb takes this to a whole new level, using proprietary new techniques to enhance the measurement process for a truly immersive experience. The new SPREAD control lets you broaden each room's response to best fit your sound source.
Choose BROAD for more open sources like drums, piano or vocals, or FOCUSED to mimic the more focused sound of a guitar amp or brass instrument. IK's VRM technology captured both reverberation patterns to ensure you always get the most true-to-life experience.
Convenient tone shaping
T-RackS FAME Studio Reverb offers all the necessary controls to shape your spaces including reverb time, width and frequency controls, microphone controls (left, right, or both) and accurate leveling/monitoring of the mixed signals.
To offer even more realism, when using the two studio's live rooms, FAME Studio Reverb offers two faders for mono room ambience, which can be mixed into the stereo signal or used alone, just as you could if recording at FAME itself.

The power of T-RackS
Like all T-RackS plug-ins, T-RackS FAME Studio Reverb offers you two ways to work: as a single plug-in, or inside the T-RackS 5 shell.
The T-RackS shell offers a unique, modular system with up to 16-processor chains, series & parallel routing, easy A/B/C/D comparison, up to 192 kHz / 32-bit floating-point processing and much more, in both a plug-in and stand-alone mastering application.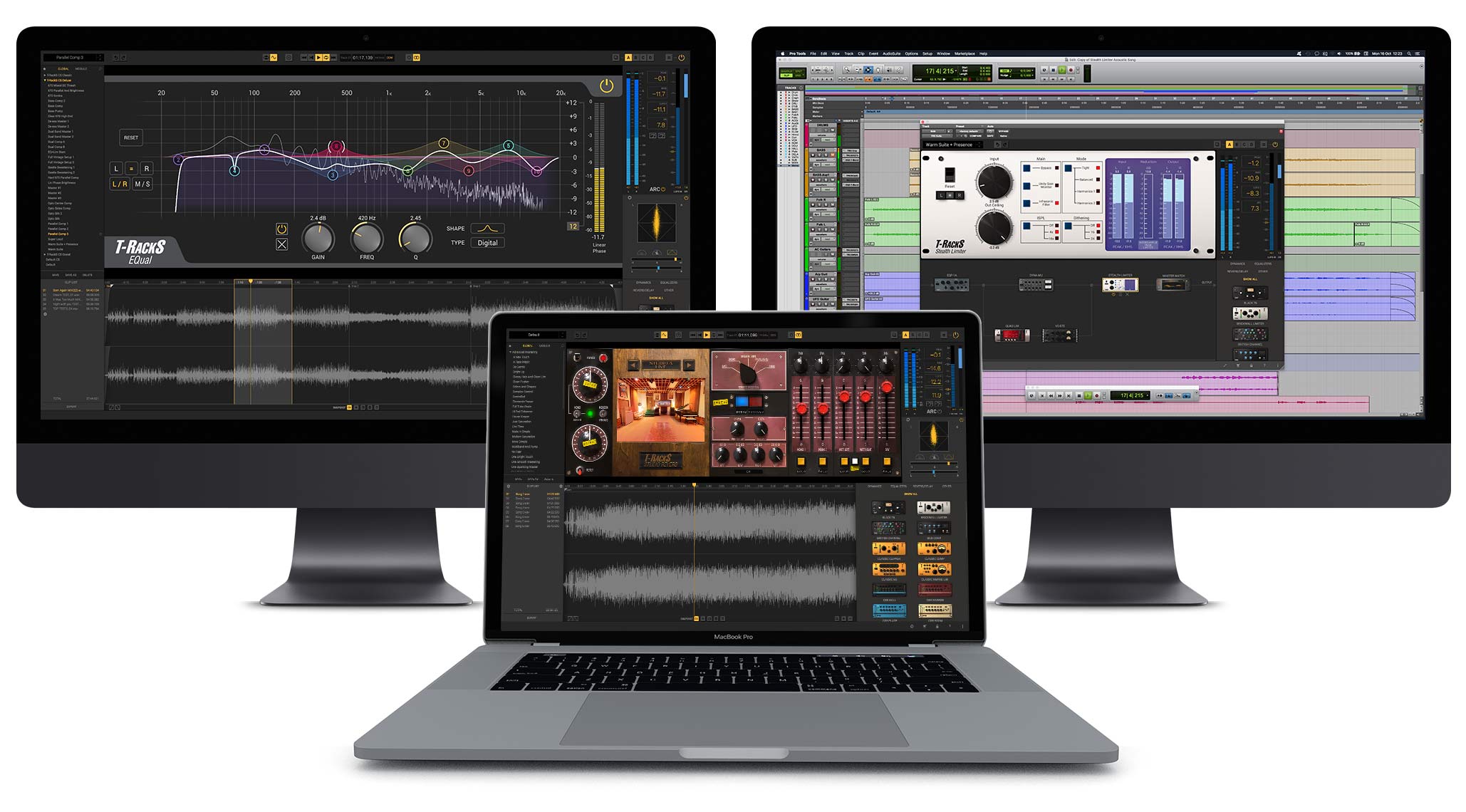 The heart of the Muscle Shoals sound
Captures the acoustics of the iconic FAME Studios
Includes each studio's live room and iso booths
Includes the EMT plate reverb and FAME's newly-restored chamber
Captured using IK's cutting-edge Volumetric Response Modeling (VRM™) technology
Cutting-edge features
Ultra-realistic sound
Pre-delay and Decay Time controls
High-pass, low-pass filters, high and low shelving EQs
Mono or stereo mic selection, plus width control
Dry and Wet signal level controls with solo buttons
A part of the T-RackS Custom Shop
Use as a single plug-in or part of the T-RackS 5 Shell
64-bit native support
32-bit 192 kHz support
T-RackS Custom Shop integration
You may also be interested in: