You're currently on: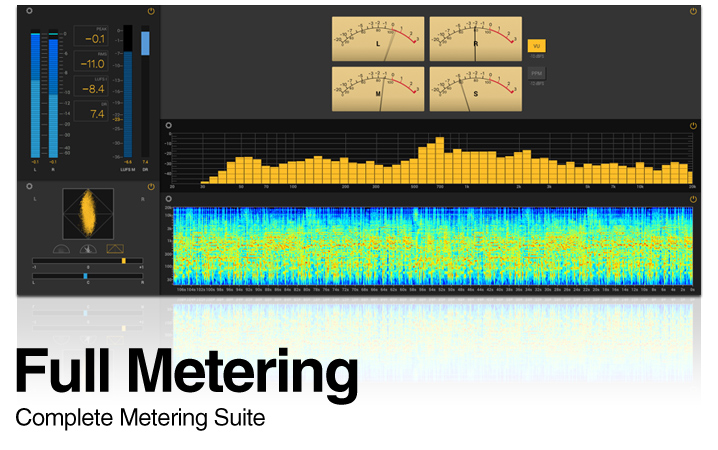 New broadcast-ready metering suite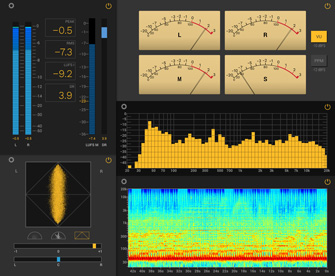 T-RackS 5 includes a redesigned and comprehensive suite of metering tools that provide you with immediate and complete visual information about the content of your audio material, so you can easily achieve professional results that will meet the strictest broadcast compatibility and digital delivery standards ensuring your mixes always sound great.
The new precision loudness LUFS meter, compliant with all leading professional reference standards, provides valuable information about the integrated, mid or short term loudness of the material you are working on, so you know right away you are producing a master that has the perfect loudness for digital music delivery or broadcasting.
Peak, RMS and Dynamic Range meters give you useful information about the "crest factor" (the difference between RMS and Peak levels) and dynamic response of your mixes. This way you can decide whether you want to go for a more compressed sound or a more dynamic one while still retaining the emotional impact of your songs.
The spectrogram, the real-time analyzer, the phase and correlation meters will also help you visually spot frequency imbalances and phase problems you might need to address before printing your masters for both digital and physical distribution.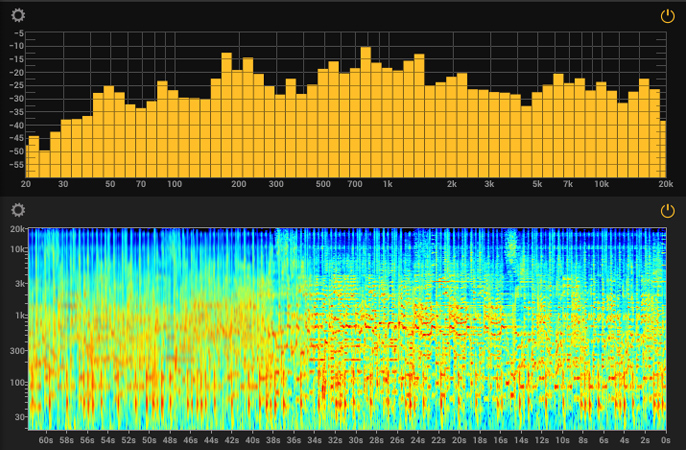 VU / PPM meters provide another level reference in a classic visual format with different ballistics. Volume Units show an average level of loudness tied to the "crest factor" while Peak Program metering will provide faster response for monitoring transients.

Mid-Side meters will help you gather information about the relations between the mono and the stereo content of a track in terms of "overall energy", so you can choose whether to go for a more widespread stereo image or a narrower "in-your-face" kind of sound.
Additionally, T-RackS 5's new metering suite can be launched as a separate floating window, like on a secondary screen, to let you keep an eye on levels while you focus on sound processing.
The new metering suite is available inside T-RackS 5, T-RackS 5 Deluxe, T-RackS 5 MAX as well as separate purchase. In T-RackS CS the primary metering functions - L/R Peak, RMS, Loudness and Dynamic Range - are available as part of the interface but not available as a floating window.
---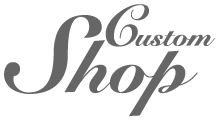 The Custom Shop
This audio processor module is part of T-RackS CS "Custom Shop" Mixing and Mastering Plug-In Collection. With T-RackS CS you can:
install all of the available modules at once
directly access Custom Shop online store from the module for immediate trial or purchase
try out any processor for a full 14 day trial period
purchase any module with credits (via Custom Shop) or currency (via Custom Shop or IK online store)
Specs
Works within the T-RackS CS Standalone application
High-quality oversampling
High-precision and high-transparency digital processors
Accurately analog-modeled vintage classic devices
Full-latency compensation support
Supports sampling rates up to 192 kHz
DSM™ and SCC™ proprietary IK technologies for extremely accurate digital models of analog hardware devices
Native compatibility with 64-bit applications and operating systems
---
Requirements
T-RackS 5 is a 64-bit application and requires a 64 bit CPU and Operating System.

Mac® (64-bit)
Minimal
: Intel
®
Core
™
2 Duo, 4 GB of RAM (8 GB suggested), macOS 10.9 or later.
Supported Plug-in formats (64-bit)
: Audio Units, VST 2, VST 3, AAX.

Windows® (64-bit)
Minimal
: Intel
®
Core
™
2 Duo or AMD Athlon
™
64 X2, 4 GB of RAM (8 GB suggested), Windows
®
7, Windows
®
8 or Windows
®
10. Requires an ASIO compatible sound card.
Supported Plug-in formats (64-bit)
: VST 2, VST 3, AAX.
NOTE: EQual processor requires an OpenGL 2 compatible graphics adapter.
Internet connection is required as all of the Custom Shop operations are web based.


You may also be interested in: