You're currently on: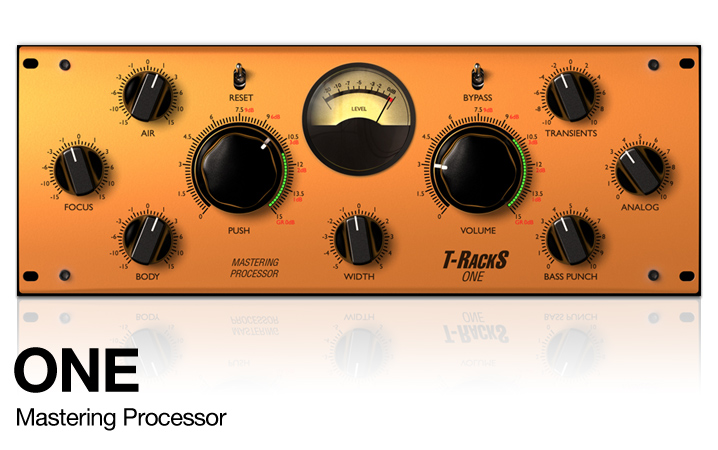 All-in-one mastering and mixing processor

Instant mojo. Instant gratification.
The new ONE processor was designed as an "all-in-one" solution for easily crafting final masters or shaping the sound of single tracks as well as mix subgroups with astounding simplicity and mind-blowing effectiveness. It includes an EQ, compressor, harmonic exciter, low-end enhancer and limiter that will let anyone achieve professional quality results quickly and easily.
Turn a knob. Smile. Then do it again.
The module has 9 controls that will give you fantastic results:
The equalizer controls are perfect for sculpting your sound with fast and effective results: "AIR" gently controls the boost or cut of the High Frequencies, "FOCUS" let you adjust the intelligibility of the mids and "BODY" lets you fine tune the amount of low frequencies without upsetting the overall frequency balance.
Solid sound chock-full of character
"BASS PUNCH" lets you control the low-end boost and tightness of the sound at the same time while "ANALOG" adds in a touch of harmonic enhancement to help give the track dimension and color, and the "TRANSIENTS" control can enhance or smooth out the attacks, to achieve the ideal balance of impact for your mix.
Focus!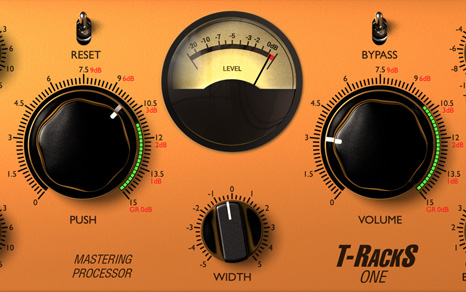 In the center of the new ONE module, the "WIDTH" control lets you fine tune the stereo image of your track, to make it feel larger than life or reign it in a bit more to avoid phase problems.
Hear the magic
The magic happens with the 2 big knobs "PUSH" and "VOLUME" - "PUSH" is a single knob that makes adjusting compression easy but precise and natural, and "VOLUME" - the one knob that makes your music sound louder without worrying about artifacts.
The ONE module will let anyone achieve professional quality results in the blink of an eye. Just turn its knobs, experiment and hear the mojo.
This module is included in:
T-RackS 5
T-RackS 5 Deluxe
T-RackS 5 MAX
Features
T-RackS individual processor module
"All-in-one" mastering processor
3-band EQ
Compressor
Harmonic exciter
Bass compressor/expander
Limiter
Full 14 day free trial period
Individual processor or part of the T-RackS processing chain
64-bit native support
32-bit 192 kHz support
T-RackS Custom Shop integration
---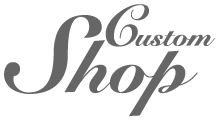 The Custom Shop
This audio processor module is part of T-RackS CS "Custom Shop" Mixing and Mastering Plug-In Collection. With T-RackS CS you can:
install all of the available modules at once
directly access Custom Shop online store from the module for immediate trial or purchase
try out any processor for a full 14 day trial period
purchase any module with credits (via Custom Shop) or currency (via Custom Shop or IK online store)
---
Specs
Works within the T-RackS CS Standalone application
High-quality oversampling
High-precision and high-transparency digital processors
Accurately analog-modeled vintage classic devices
Full-latency compensation support
Supports sampling rates up to 192 kHz
DSM™ and SCC™ proprietary IK technologies for extremely accurate digital models of analog hardware devices
Native compatibility with 64-bit applications and operating systems
---
Requirements
T-RackS 5 is a 64-bit application and requires a 64 bit CPU and Operating System.

Mac® (64-bit)
Minimal
: Intel
®
Core
™
2 Duo, 4 GB of RAM (8 GB suggested), macOS 10.9 or later.
Supported Plug-in formats (64-bit)
: Audio Units, VST 2, VST 3, AAX.

Windows® (64-bit)
Minimal
: Intel
®
Core
™
2 Duo or AMD Athlon
™
64 X2, 4 GB of RAM (8 GB suggested), Windows
®
7, Windows
®
8 or Windows
®
10. Requires an ASIO compatible sound card.
Supported Plug-in formats (64-bit)
: VST 2, VST 3, AAX.
NOTE: EQual processor requires an OpenGL 2 compatible graphics adapter.
Internet connection is required as all of the Custom Shop operations are web based.

You may also be interested in: