You're currently on:

Syntronik Memory-V
Glorious memories
Memory-V is based on the classic 18-oscillator monster analog polysynth, the legendary Memorymoog. Manufactured from 1981 to 1985, it's often described as six Minimoogs in one unit! Its timbral palette is nothing short of impressive, capable of producing a huge variety of sounds including strings, brasses, pads, flutes as well as more percussive sounds.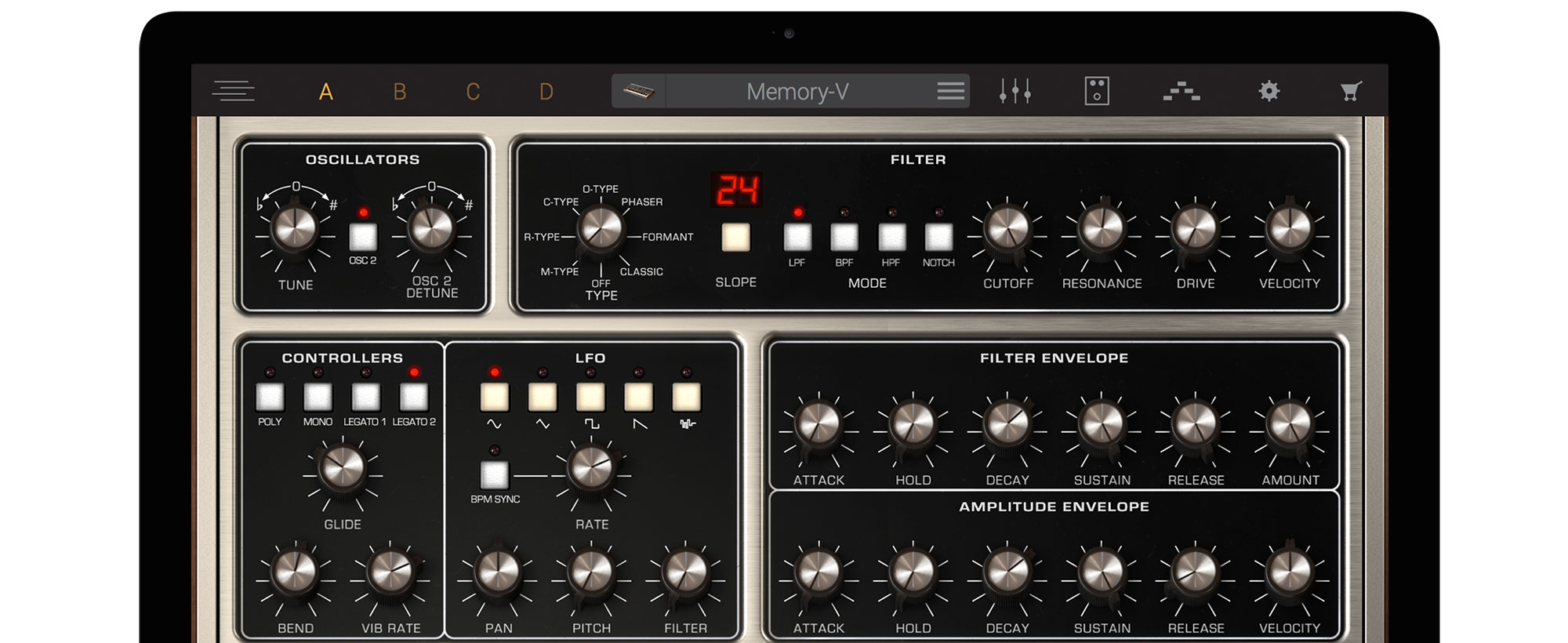 The Memorymoog has earned the reputation of being one of the fattest-sounding analog polyphonic synthesizers ever made – and rightly so – but also of being somewhat unreliable and prone to damage. While, for most musicians, owning one is a fantasy – second-hand units can command a five-figure sum – the high price of maintenance is also a concern to most synth aficionados.
We wanted to truly immortalize this gem's analog soul once and for all, so everyone could take advantage of its unmistakable sonic power.
We sourced a pristine unit, we recorded the single oscillators, innovative combinations of multiple oscillators, along with unison stacks, pulse width modulation, and synched oscillators plus some classic full patches to bring this legendary beast to life once more.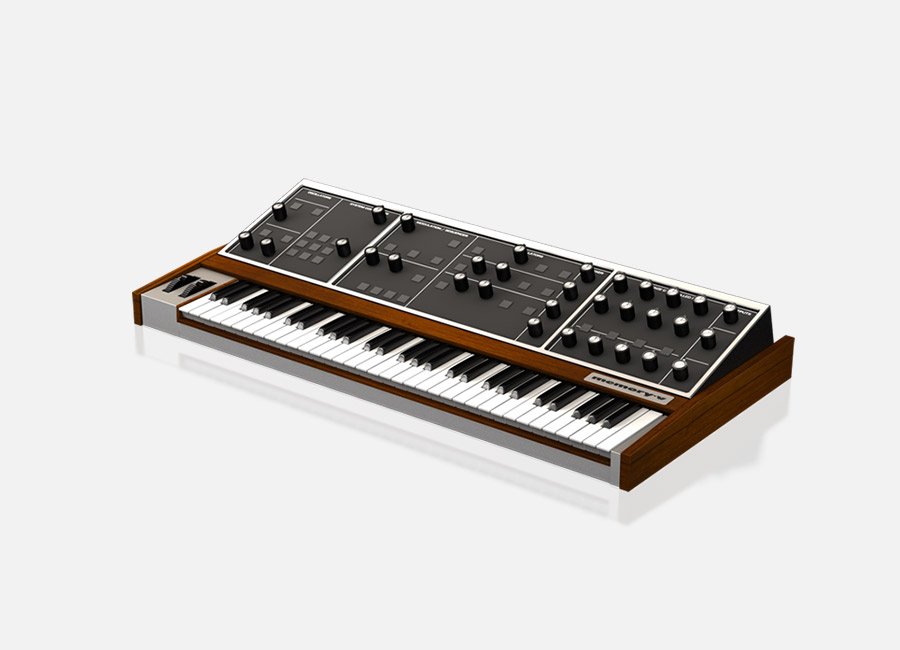 This rare and expensive synthesizer has been used by numerous artists over the decades including Jean-Michel Jarre, 808 State, The Orb, Jan Hammer, Bon Jovi, INXS, legendary keyboardist Rick Wakeman, George Duke, Tom Coster and many others.
Content
5 GB of content
Over 6,000 samples
148 instrument presets
4 multis
Requires Syntronik 1.2 or higher or SampleTank 3.7.2 or higher
You may also be interested in: