You're currently on:

Syntronik VCF3
Meet the Putney
VCF3 is based on the much-revered and tremendously coveted British royal icon, the EMS® VCS3, also nicknamed "the Putney" (from the famous London district where the synth was made at the end of the 1960s). It is a peculiar 3-oscillator patchable analog electronic instrument whose traditional synth sounds and wild, otherworldly sound effects have forever made their mark on both classic rock and pop music, like Pink Floyd's timeless "Dark Side of the Moon" album, many Brian Eno productions and fan-favorite science fiction TV series like Doctor Who.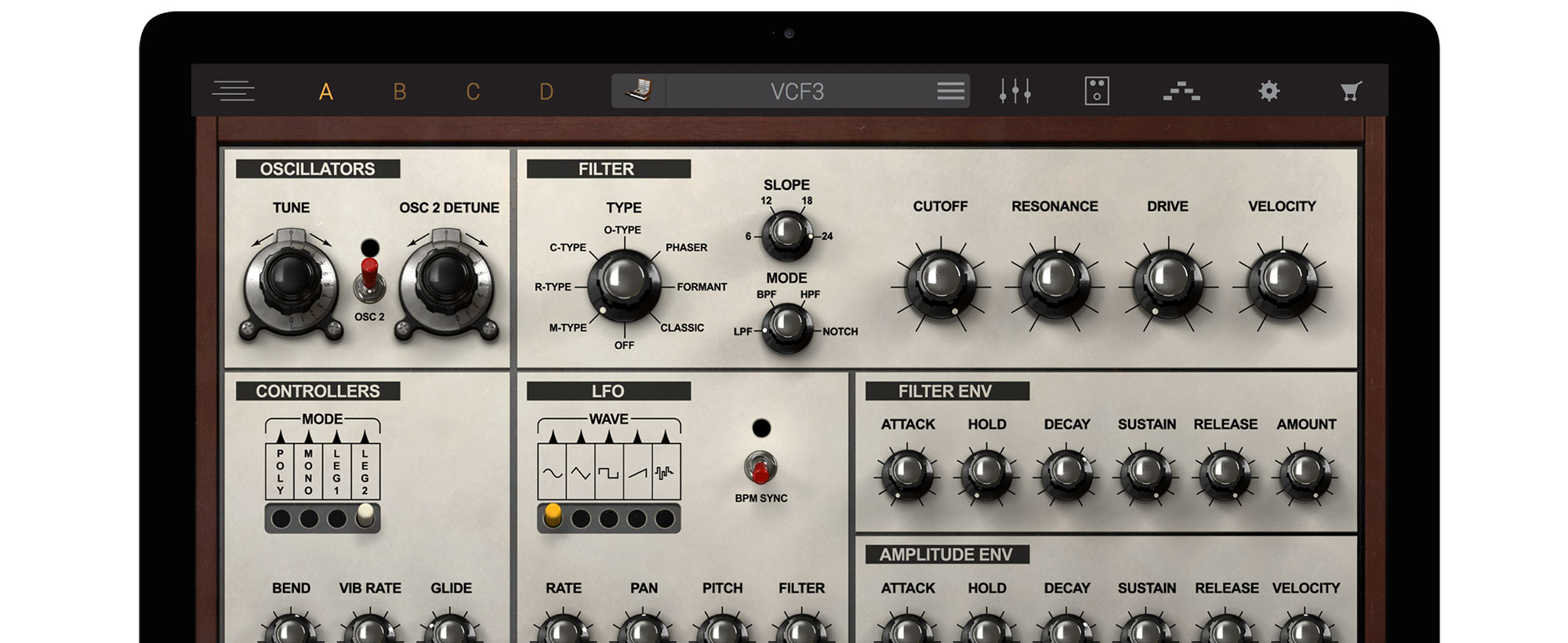 The VCS3, first introduced in 1969, was Electronic Music Studios' first commercial product: a portable synthesizer, housed in a solid cabinet, unlike other machines from American manufacturers such as Moog Music, ARP and Buchla which were housed in very large cabinets and could take up entire rooms.
Original units are very rare and expensive, but we carefully turned our own little Putney in a magical instrument of its own, the VCF3, boasting all the same character and adding a new dimension to the whole Syntronik library.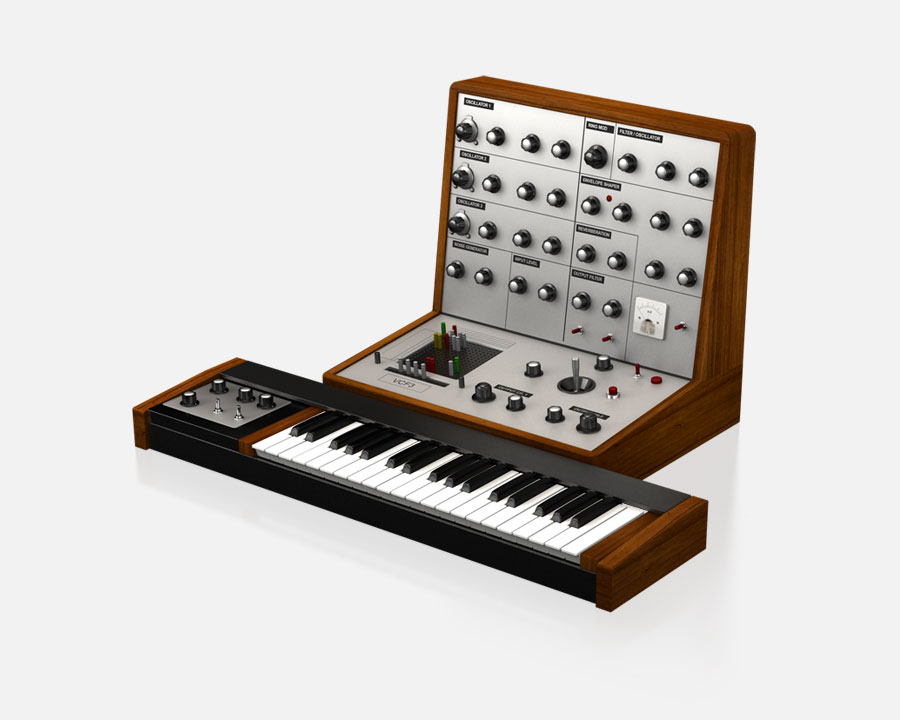 The VCS3 has been used by Brian Eno, Tangerine Dream, Pink Floyd, Stereolab, Yes, Aphex Twin, Autechre, Jean-Michel Jarre, Astral Projection, Klaus Schulze, Depeche Mode, Vince Clarke, and many more.
Content
3 GB of content
Over 7,000 samples
106 instrument presets
4 multis
Requires Syntronik 1.2 or higher or SampleTank 3.7.2 or higher
You may also be interested in: