You're currently on: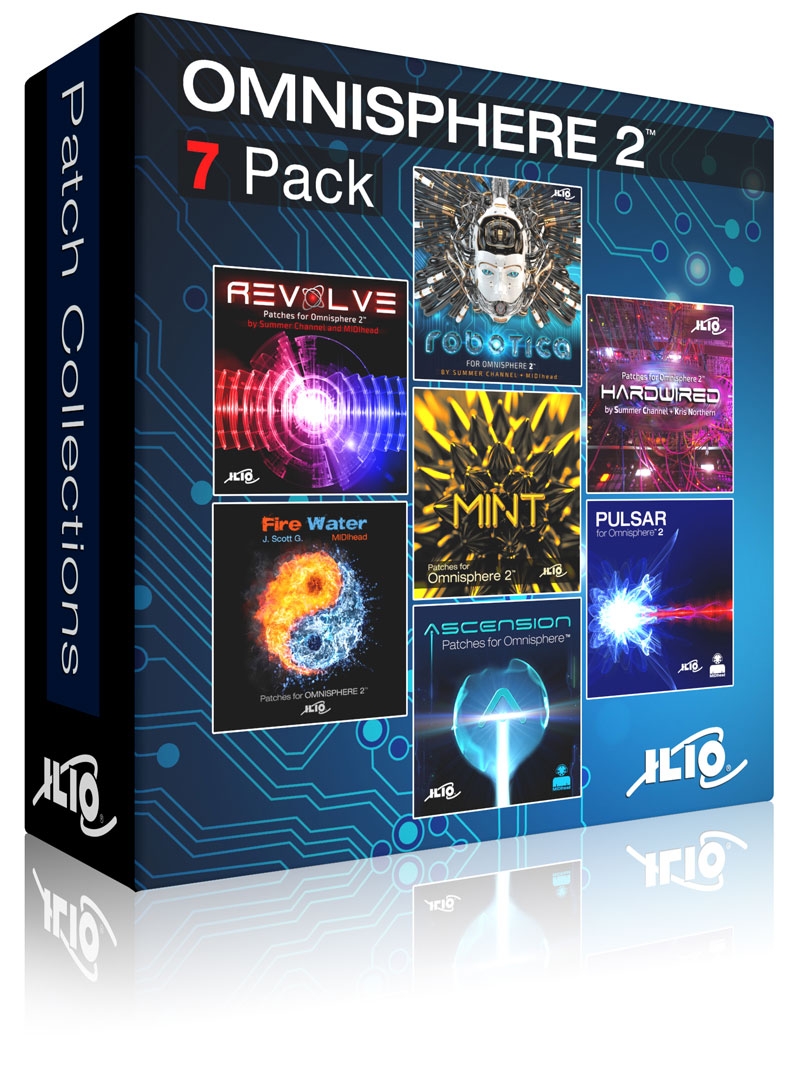 The ILIO Patch Bundle consists of all seven of the latest ILIO patch collections for Omnisphere 2 and are perfect for creating the latest styles of electronic music for TV, film, video game music, pop, and all varieties of electronic dance music.
Well over 600 patches are included, covering everything from basses, leads, synths, keys, pads, arpeggios, textures, risers, fx, swells, to tempo-locked movers. Each patch has been meticulously crafted, pulling from both Omnisphere's powerful synthesis engine, and its vast arsenal of included sonic fireworks.
"At last someone has dug in and found the dirt that's been hiding in the cupboard underneath Omnisphere's stairs - Stellar programming - just buy it!"
— Freemasons (Billboard charting dance music artists, Katy Perry, Adele, Beyoncé)
The ILIO Patch Collections Bundle for Omnisphere 2 includes all of the following ILIO Patch Collections:
Hardwired — Modular Synth Sonics
Fire Water — Aggressive meets Ethereal
Robotica — Cinematic Sci-Fi
The Mint — Sonic Gold
Revolve — Kinetic Arpeggiations
PULSAR — Tempo-locked Movers
Ascension — Risers and Swells
You may also be interested in: