You're currently on:

Ozone Imager
The Ozone Imager is a free stereo imaging plug-in for your DAW or NLE. Born from Ozone's legendary Imaging technology, Ozone Imager can narrow or widen your stereo image with simple controls, stunning visuals, and incredible sound— for free.
Download today and turn narrow, dull audio into a full, impactful track.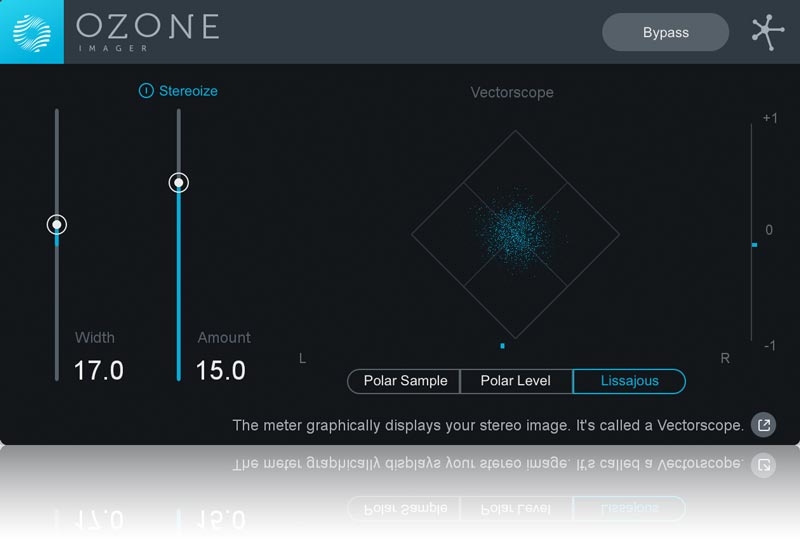 Key Features
Perfect for those looking to try iZotope visualizations and audio processing, Ozone Imager can help you:
Visualize your stereo image with an integrated Vectorscope and Correlation Meter for precise, pleasing and immediate feedback.
Add dramatic or subtle depth and width to mono or narrow mixes with Stereoize Mode.
Preserve mono compatibility with Antiphase Prevention.
System Requirements
Product Compatibility: For the most up-to-date system requirements and host compatibility details, please visit www.izotope.com/ozone8specs
Operating Systems:
Mac: OS X 10.8.5 (Pro Tools 10 only), OS X 10.9 - macOS Sierra (10.12)
Windows: 7, 8 & 10
Plug-in Formats
VST2, VST3, AudioUnit (Mac Only), AAX (Real-time & AudioSuite; 64-bit only), RTAS (Real-time & Audiosuite (DPM); 32-bit only)
You may also be interested in: