You're currently on: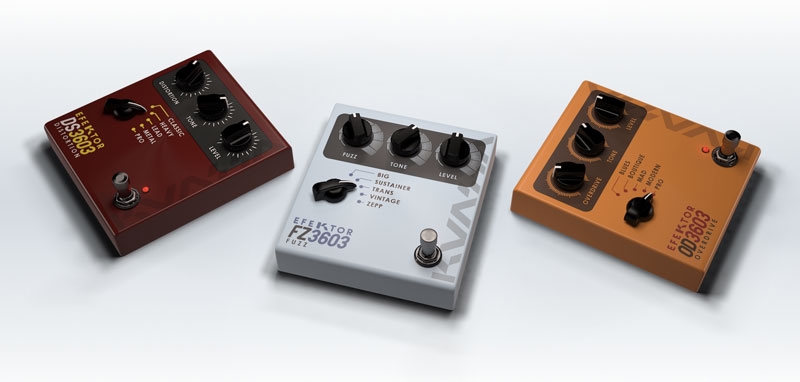 Efektor Distortion Bundle
Distortion, Fuzz, and Overdrive FX Engine
Three different forms of distortion, each featuring five emulations of classic effect pedals for a total of fifteen pedals.
DS3603 DISTORTION
Distortion FX Engine
There are always demands for more 'gain'; the search for the perfect distortion sound that never ends. DS3603 brings five types of massive amount of gain for demolition.
FZ3603 FUZZ
Fuzz FX Engine
Probably the most primitive type of distortion device. Instantly recognizable from the wooly, gritty, and compressed 'artificial' sound. There are five types of buzzy tone benders on the FZ3603
OD3603 OVERDRIVE
Overdrive FX Engine
Designed to drive amplifiers to the edge, OD3603 lets you dial five kind of crunchy tone, singing sustain, and gnarly edge for your instruments.
KEY FEATURES:
• Five types of effects in every unit.
• Independent Gain, Tone, and Output volume controls.
• A/B compare buttons.
• Dry-Wet control.
• Up to 8x oversampling.
SYSTEM REQUIREMENTS:
Windows XP, Vista, 7, or Later (32/64-bit)
Mac OS 10.5 or later (32/64-bit)
VST, VST3, Audio Units or AAX compatible Host Software

Please note that this product is a plugin, a VST/VST3/AU/AAX compatible host/sequencer is needed to run this software
You may also be interested in: