You're currently on:
Download License! Email Delivery!
PROFESSIONAL IMAGE AND SOUND
Access detailed editing options, outstanding performance and cinematic effects in top image and sound quality.


Video production
Choose from a wide range of tools to perfect your footage, such as GPU-optimized video effects, precise measurement instruments and multicam editing.
Audio editing
A real-time audio mixer, keyframe control and sample-precise editor as well as a ton of broadcast-quality effects provide everything you need for optimizing sound.
Extras
Access all the extras — such as plug-in package NewBlue Looks, which includes impressive color filters and effect transitions, or proDAD Mercalli V2 for perfect image stabilization.



The most important features:
Professional format support (ProRes, AVC-Intra etc.)
Scalable proxy editing for smooth editing of 4K videos
Primary and secondary 3-way color correction
Multicam editing on up to nine tracks simultaneously
Comprehensive action cam support
Surround sound editing in broadcast quality
Hardware-based decoding for HD and UHD (H.264, H.265)
NewBlue Looks: Top quality color filters for unforgettable films



HE HIGHLIGHT
OF THE NEW FEATURE UPDATES
NEW! Precise color grading with 16-bit deep color For the first time, important internal color grading workflow processes have been switched from 8-bit to 16-bit deep color.
16-bit deep color processing allows for detailed color grading and even more freedom for correcting color. 16.7 million more color nuances are now processed, resulting in natural looking, brilliant images without annoying steps in color gradient.
Thanks to the larger 16-bit color space, your video material can now benefit from more variation in light and shadow areas and colors that are rich in contrast.



NEW! 10-bit/12-bit support for professional formats
Video Pro X supports professional formats such as ProRes, HEVC and AVC with 10-bit and 12-bit color depth. With higher color depth, your video material benefits from more variation in light and shadow areas and colors that are richer in contrast.
You can now work with the perfect color depth for your project, from import right up to exporting your finished file.


NEW IN THIS VERSION:
Shot match
Transfer the visual characteristics of one video to another. The program matches the colors and tonal values of two separate videos fully automatically.


Modern title templates
The over 250 brand new title templates have been completely redesigned and feature a modern look and structure.


HEVC/H.265 decoding
Video Pro X is the world's first video editing program to support Intel HEVC/H.265 with ultra-fast hardware acceleration.



Advanced exposure features
Detailed color and tonal value correction enables you to edit luminance and individual RGB channels precisely with Bézier curves. Contrasts can be modified with non-linear editing and flat or log profiles can be used manually to achieve the final look for your video.
Also, you can correct depth, mids and highs simultaneously.


NewBlue Looks
Film Color: Modify color and light to give your film a classic look.
Color Fixer Pro: Adjust the color balance, saturation and brightness of images.
Gradient Tint: Intensify image colors using a wide range of filters.
Spotlight: Set an area of an image under a spotlight.
Glow Pro: Create a warm light by adding highlights to the original image.



4K/Section animation
Use 4K material to create sections and image details in lower-resolution footage.


360 degree camera editing
Video Pro X provides a wide range of options for editing footage from the latest 360 degree cameras.



OpenFX support
You can now use OpenFX standard plug-ins as a video effect from directly within the Mediapool.



Native ProRes support
The latest version includes native support for Apple ProRes video codecs.



Specifications:
You require a 64-bit version of one the following operating systems: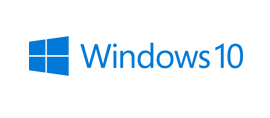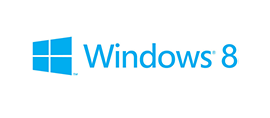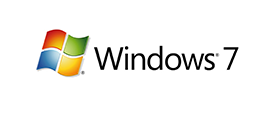 System Requirements:
All MAGIX programs are developed with user-friendliness in mind so that all the basic features run smoothly and can be fully controlled, even on low-performance computers. Some advanced program features demand more of your computer's processing power. To get the most from these features, your system should at least meet the recommended requirements. The technical data for your computer can be found in the control panel of your operating system.
Processor Minimum Dual core processor with 2.4 GHz Recommended Quad-core processor with at least 2.8 GHz or better
RAM Minimum 2 GB Recommended 4 GB
Graphics card Minimum Minimum screen resolution 1280 x 1024 Recommended Dedicated graphics card with at least 512 MB VRAM and DirectX 11 support
Hard drive space Minimum 2 GB for minimum installation Recommended 4 GB
Sound card Recommended Multi-channel sound card recommended for Surround sound editing
Optical drive Minimum DVD drive (only for installation of the box version) Recommended Blu-ray burner for creating Blu-ray Discs
System requirements for 3D playback Red/cyan glasses required for anaglyph 3D display. A special monitor is needed for viewing with polarized filter glasses. A 120 Hz monitor or a projector as well as compatible shutter glasses and graphics card are required for shutter playback.
Internet connection: Required for activating and validating the program, as well as for some program functions. Software can also be used offline.



You may also be interested in: