You're currently on: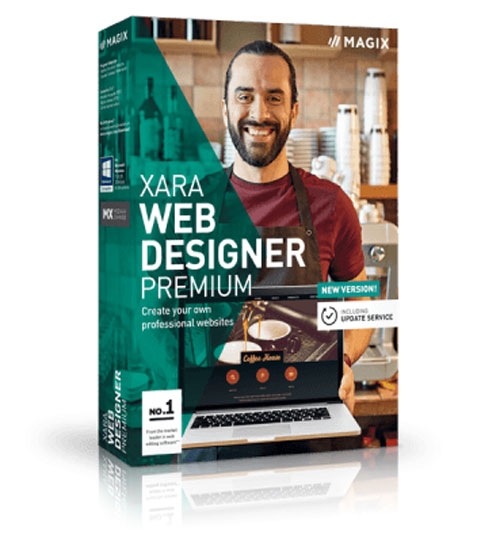 Xara Web Designer is unlike any web design software you will have seen before; an easy template based solution that gives you total page design freedom, no HTML skills required. Comes in 2 versions, Web Designer and Web Designer Premium; Premium offers advanced web design features.
FEATURES...
An overview of Xara Web Designer and Web Designer Premium - and why they are the best options for modern, mobile-friendly web design.
WHAT'S NEW...
The latest version adds parallax scrolling effects, new animation types, new sticky effects and a huge increase in content! Latest update November 2017.
WEBSITE GALLERY...
Check out the amazing websites created with Xara Web Designer.
TEMPLATES...
Web Designer includes website and web graphics templates created by professional designers to the highest standards.

COMPARE
Web Designer vs Web Designer Premium:
Web Designer Premium
WEB AUTHORING AND PUBLISHING
Single Page SuperSites
Direct support for Google Fonts
Animated page and layer transitions
Extra templates, themes & SmartShapes
Extra Widgets including slideshows, e-commerce and charts
Animation (flash and gif)
Graphical bullets and numbers
GRAPHICS TOOLS
Some options in the Text tool (find and replace)
Some additional options in the Fill tool (some fill shapes and profiles)
Some additional options in the Transparency tool (some transparency shapes and profiles)
Some additional options in the Shadow tool (profiles)
GENERAL
Color naming and some color models
Some additional import and export formats
Support for Retina screens
Auto-correct / abbreviation expansion
M Hosting free for 1 year
12 months free domain
Web Designer
None Of the Above
MINIMUM SYSTEM REQUIREMENTS
Microsoft® Windows® Vista® | 7 | 8 | 10
32 bit or 64 bit
Intel® Celeron® or newer, or AMD® Sempron® or newer
500MB of RAM
300MB of available hard-disk space
You may also be interested in: