You're currently on: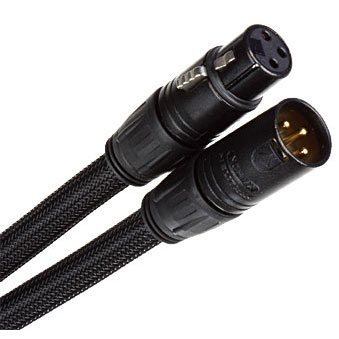 2 m. piece. - 6.56 ft.
Z Series: When Compromise is Out of the Question

Whether you've already put together your "dream team" of equipment or have taken that crucial step of buying your first audiophile gear, choosing the right cables can be a daunting task. How do you know when good is good enough? Bringing every piece together in perfect harmony can be confusing, to say the least. "Underbuying" is all too common and can keep you from getting the most out of your system.


Cutting Edge Technologies for the Truly Discriminating: Bandwidth Balanced® Construction with Extra Heavy Gauge Bass Conductors and HDP™ Dielectric

Tying it all together requires something special – Z Series® Interconnects. With extra-heavy gauge low and mid frequency conductors for added power alongside dedicated high frequency windings, Z200i's Bandwidth Balanced ® technology brings sonic depth, accuracy and power to every signal. Special MicroFiber®-wrapped MultiTwist® windings and Time Correct® construction bring out every detail by minimizing inter transient noise, improving dynamic range and reducing "dispersive time smear." All Z Series interconnects come sheathed in a 100% copper mylar foil hugged tightly by a 95% braided copper inner jacket for the ultimate rejection of outside noise and interference. Add to this our innovative HDP™ (high density polymer) insulator for vastly improved signal transfer and dramatically reduced dielectric losses. Wrap it all in a black nylon mesh outer jacket and you've got an audiophile cable that sounds and looks great.


12-Cut, 24k Gold Turbine® RCA Connector for the Ultimate in Precision Contact and Fit

Monster's patented 12-cut Turbine® RCA connector is known the world over for its superior grasp and conductivity. Its 24k gold contact construction ensures long-term corrosion resistance and the Monster Design® Split - Tip center pin improves overall contact pressure.


Features:
3-Way Bandwidth Balanced® construction for smoother, more accurate sound.
MicroFiber® dielectrics for the absolute lowest possible noise floor.
HDP™ insulator for super-fast signal transfer and dramatically reduced dielectric losses.
Time Correct® multiple-gauge wire networks for pinpoint sonic accuracy.
Double shielding of 100% copper/mylar foil and 95% copper braid for greater rejection of EMI and RFI.