You're currently on:
Using an industry standard gives you confidence and peace of mind. VisLM-H2 delivers everything you need – intuitively, accurately and immediately.
With a unique design focused on primary loudness parameters, VisLM-H combines an instant overview with detailed historical information, enabling you to hit your target first time, every time.
Additional loudness logging and time-code functions allow for proof of compliance reporting and postmortem analysis with frame accurate referencing.

For Pro Tools HDX power users, Visualizer DSP is available to take full advantage of Avid's HDX hardware.
Economical efficiency
Elegant and simple to use, VisLM-H2 promotes a highly efficient workflow with the ability to drill down to any level of complexity the context demands. With VisLM-H2, your loudness workflow is transparently integrated into the production environment. Now with a fully resizable interface and many additional visualisations, it's even simpler to identify exactly the information you need and choose the configuration that matches your workflow precisely.
Loudness memory workflow accelerators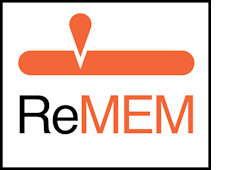 VisLM-H2 remembers loudness data – up to 12 hours, locked to time-code received directly from your NLE/DAW. Any minor edit or over dub immediately triggers overall loudness updates, eliminating the need for end to end re-measurement. Loudness data is saved with the session allowing full session loudness recall – pick up where you left off. Offline AudioSuite scans can be loaded into the real-time meter for immediate pre-loading of loudness history. ReMEM brings unparalleled workflow acceleration, delivering best-in-class performance to your editing environment today.
Applications
Loudness normalisation introduces a common reference point for all stages of audio production, allowing audio professionals to remain in control of audio quality and meet the requirements of current and proposed legislation.

Post production
Hit specification easily and intuitively
Achieve average loudness harmonisation from differing sources
Balance music/dialog/special effects
Mixing | Mastering | Acquisition
Take control of audio quality at source
Avoid 'level shifting' further down the broadcast stream
Produce consistent masters
Broadcast | Transmission
Meet legislation and internal standards
Manage live broadcast levels rapidly and objectively
Consistently balance music/dialog/special effects
Game Audio
ASWG 7.1 surround support
PlayStation, PSP & Xbox One compatible
Balance dialog/SFX/beds
Fast, accurate analysis
Native NLE/DAW operation (PT, Avid MC, FCP, Premiere etc.)
Stand alone application
International standards compliant
Time-code locked ReMEM enabled
Automated loudness overdub
Loudness history saved & recalled with session
Offline loudness 'pushed' to real-time meter
'Alert' Warning options
Loudness boundary indicators
Industry standard benchmark
ITU-R BS. 1770 | EBU R128 | CALM Act compliant
Momentary, Short term and Integrated loudness
Loudness range
Overall program loudness measurement
Maximum True Peak Level meters
'EBU Mode' meters
Automatic mono through 5.1 compatibility + ASWG 7.1 support
Leq(m) (TASA) measurement
Highly configurable
Loudness history profiling (VisLM-H only)
Historical loudness profile
Fully resisable history view
Loudness histogram
Offline data export
Multiple export parameters
Postmortem time code referencing
Specifications
Supported Standards
Our loudness products are compatible with all recommendations and guidance based upon the international standard ITU-R B.S. 1770, revisions 1, 2 and 3 including:

ATSC A/85 (CALM ACT)
EBU R128
EBU R128 S1
ARIB TR-B32
OP-59
AGCOM 219/9/CSP
Portaria 354
DPP
VisLM 2 also supports Leq(m) measurement (TASA and SAWA variants)
Available formats
We support AAX, VST, VST3, AU and AudioSuite in both 64-bit and 32-bit versions. RTAS is also available as 32-bit only.
The VisLM-H DSP extension enables support for Avid AAX DSP Hybrid operation.
VisLM-H is also available as a stand alone application for Windows and OSX
Minimum System Specification
Mac OSX 10.6.x, 512 MB RAM

Windows XP or above, 512 MB RAM
Full ReMEM functionality requires a time-code lock to be provided to the plug-in by the NLE/DAW.
You may also be interested in: