You're currently on: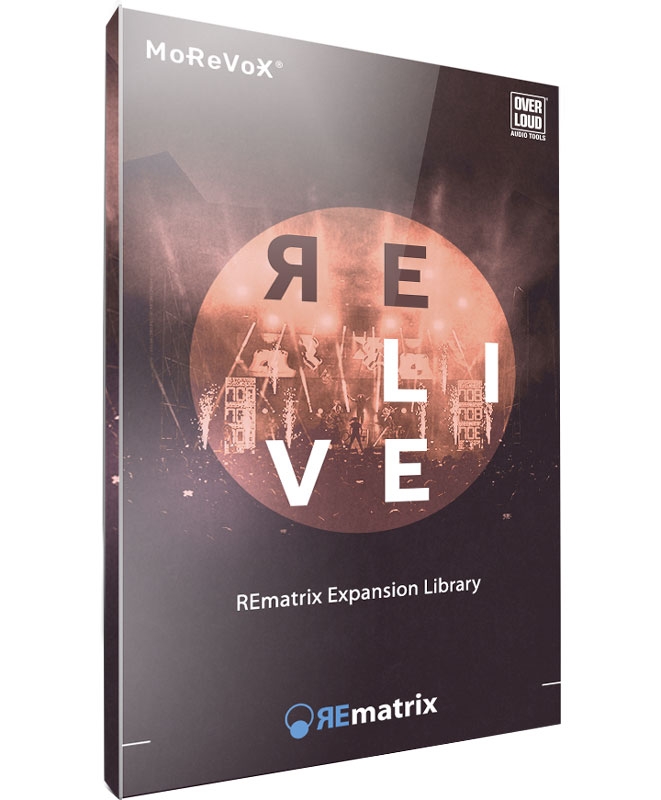 The First IR Library with Live Venues
RE-Live is an IR library of live concert venues, captured during an actual tour of 24 beautiful Italian locations. A collection of 120 IRs and 300 Presets, RE-Live contains 5 mix positions for each of these 24 locations:
Mono at the center of the FOH
ORTF at the center of the FOH
A/B spaced mix on the side of the FOH
ORTF on the back of the FOH
A/B spaced mix on the back of the FOH
24 BEAUTIFUL ITALIAN LOCATIONS
In the summer of 2018, Overloud followed a famous Italian band on tour, capturing the IRs of 24 different live venues along the way. Some of the venues were located in historical Italian squares, others near the seaside or close to the mountains, with each venue offering an unprecedented sound.
The stages were equipped with a dBTechnologies VIO L212 PA System and the IRs have been captured at the same volume of the night shows.
This library includes the free REmatrix Player, allowing you to load any included IR.
RE-Live can also be loaded inside of REmatrix for ultimate tweakability.