You're currently on:
Pianoteq 8 - beautiful, vivid, adaptable
Pianoteq is an award-winning virtual instrument which you can install on your computer (PC/Mac). It is available for Windows, macOS, and Linux, and will even run on some ARM-based boards such as the Raspberry Pi. It can be used both in standalone mode and as an instrument plug-in in VST, AAX, and AudioUnits hosts.
What makes Pianoteq superior to other virtual instruments is that the instruments are physically modelled and thus can simulate the playability and complex behaviour of real acoustic instruments. Because there are no samples, the file size is just a tiny fraction of that required by other virtual instruments, making Pianoteq perfect for any laptop.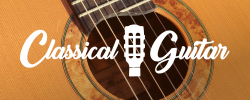 Version 8 of Pianoteq brings numerous refinements in its engine and physical model, as well as newly developed Classical Guitar model.

We have collaborated with the best piano manufacturers in the world, Steinway & Sons, Steingraeber, Bechstein, Blüthner, Grotrian and Petrof, who all have approved the sound and playability of their physically modelled concert grand pianos available in Pianoteq. This rich and diverse collection of virtual grand pianos will appeal to all musicians in search of the most famous piano sound signatures.
Taking advantage of the model and its parameters, a morphing feature let you merge several model to create unheard organic instruments.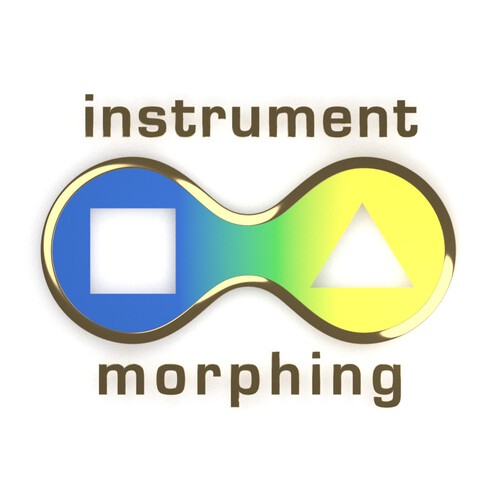 Pianoteq is available in 3 versions:
Pianoteq versions comparison table:
| | PIANOTEQ STAGE | PIANOTEQ STANDARD | PIANOTEQ PRO |
| --- | --- | --- | --- |
| Included instrument packs1 | 2 | 3 | 4 |
| Free KIViR historical instruments | √ | √ | √ |
| VST, AU, AAX, NKS, Standalone | √ | √ | √ |
| EQ, velocity curve, reverb unit | √ | √ | √ |
| Preset (fxp) loading2 | √ | √ | √ |
| Piano model tweaking | | √ | √ |
| Advanced tuning | | √ | √ |
| Microphones setting | | √ | √ |
| Loads external reverb impulses | | √ | √ |
| Instrument morphing and layering | | √ | √ |
| Note-per-note edit: volume, detune, attack envelope | | √ | √ |
| Note-per-note edit: all other physical parameters | | | √ |
| Thousands of editable overtones | | | √ |
| Supports up to 192 kHz audio3 | | | √ |
[1] Concerns new purchases from 2019 onward. During registration, you can choose two instrument packs with the Stage version, three with the Standard version and four with the PRO version. These instrument packs are fully working whereas remaining instrument packs are available in demo mode for your evaluation. You can purchase additional instrument packs at any time.

[2] In PIANOTEQ Stage, preset loading is limited to parameters that are present in the interface. Presets built with PIANOTEQ PRO can be loaded in PIANOTEQ Standard without limitation.

[3] PIANOTEQ PRO offers an internal sample rate of up to 192 kHz. Up to 48 kHz in PIANOTEQ Stage and Standard.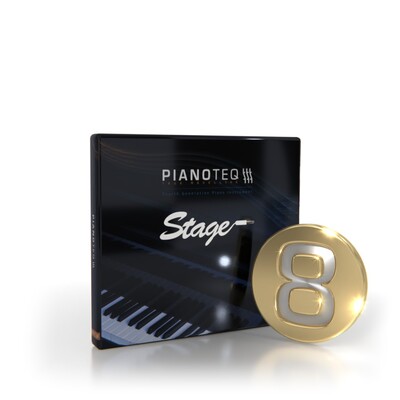 Pianoteq 8 Stage is our entry product and a good choice for budget-minded musicians who do not need to modify the sound in great detail.
You can upgrade to the Standard or PRO version at any time. Pianoteq Stage comes with two instrument packs of your choice.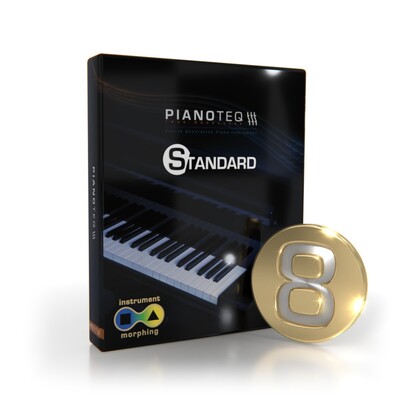 Pianoteq 8 Standard offers unique powerful tools to enhance and modify the sound, such as changing the unison width, hammer hardness and string length. You can place up to 5 virtual microphones around the instrument and load external reverb impulse files. You can morph and layer instruments together. You can upgrade to the PRO version at any time. Pianoteq Standard comes with three instrument packs of your choice.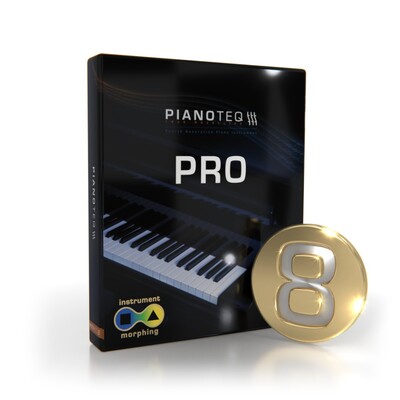 Pianoteq 8 PRO is the most advanced version, adapted for the creative composer and demanding studio engineer. In addition to the Standard version, it gives you all the tools needed to work in a truly professional environment, letting you adjust 30 parameters for each note on the keyboard and work with up to 192 Khz audio. Pianoteq PRO comes with four instrument packs of your choice.
All versions offer exactly the same sound and playability but differ in the range of features and settings.
You may also be interested in: