You're currently on: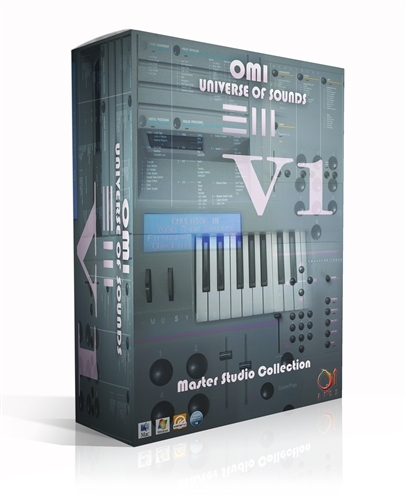 From the acclaimed OMI Universe of Sounds collection! Originally created for the Emu EIII, this library features a diverse collection of pianos, guitars, percussion, world instruments and much more! Optimized for Native Instruments Kontakt 5!!
"The Universe of Sounds finely tuned and exotic samples truly helped expand the texture of my score for The Sheltering Sky. I especially love the Persian santurs & zills, to name only a few of the many outstanding echantillons de resistance!!
Bertolucci based the character of Port, played by John Malkovich, the hero of the film, on the life of Paul Bowles, the author of the book, who was also a composer interested in North African music. Bowles came over, played the E-MU EIII and flipped out. The music he composed in 1920 sounds like a combination of Ravel, Count Basie, and Conlon Nancarrow. Lenny B played some of Bowles' South American influenced piano work in the forties which eventually inspired West Side Story. Bowles sent transcriptions of Moroccan Berber music to Bela B. that show in his orchestral work."
The score has won the L.A. Critics Award for best music and been nominated for a Golden Globe Award.
Film Composer Richard Horowitz
Features
Vintage samples from the 80s! You've been listening to these sounds on platinum records and feature film scores for years!!
This will not work with the free Kontakt Player.
You must have at least Kontakt 5.5.0.409 or higher.
16 bit, variable sample rates.
Stereo and mono samples.
Easily loads from files, browse or the quick load menu.
The original samples were created and programmed by OMI's sound department, Reflective Arts. Douglas Morton, David Hannibal and Steve Boeddeker.
This Kontakt version was programmed by Michael Scott Struble and Douglas Morton. The GUI and script by The Professor at Rhythmic Robot.
Master Studio Collection V1 Listing
AFRICAN AMB
ATTACK D-50
BAMBOO FLUTE
BARI-BARI
BELL CHIMES
BONES FORTE
BOWED PSALTY
BOZOUKI
BUNCH SYNTH
CAL FREEWAY
CELTIC HARP
CONGAS
DIGICOUSTIC
DIGICOUSTIC2
DRUMBASSYNTH
DUNE STACK
DXJX STACK
ELEC. GRAND
ELEC. LEAD
ELECT. COMBO
FAT OBERHEIM
FLUTE CHOIR
FM ANALOG
FUNK BASS
GUITAR CHIME
HARMONICBELL
LARGE BLEND
MACHINE SET
MEDIEVAL
METALLIPHONE
NEW AGE 1
NEW AGE 2
OPERATIC MEN
OVATION 6STR
PAD COMBOS
REAL DRUMS
REBEL VICTRY
RITUAL PERC
SANTUR
SAX STAX
SAX+BRASS
SAXIBAL
SFX
STEEL DRUMS
STEIN.HRDSFT1
STEINWAY1
STRINGS PITZ
SYNTH BS PRC
You may also be interested in: