You're currently on: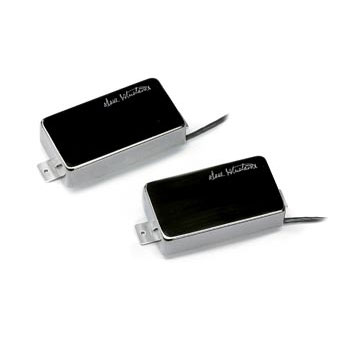 Throughout Megadeth's two decades at the top of Metal's thrash heap, one thing has always been constant. There, in the center, with the aggressive vocals and the low-slung guitar, turning out super-chunky power riffs, is Dave Mustaine, one of metal's mainstays and a rock 'n' roll legend. A long-time SH-4 JB user, Dave has joined forces with Seymour Duncan for the release of Seymour Duncan's first active guitar pickup in over 15 years: The LiveWire Dave Mustaine Model. It comes in a neck and bridge set.


The Mustaine Model's active preamp allows higher gain and more output without sacrificing tonal response and dynamic feel. At the same time, the resonant frequency of both the bridge and neck pickups are intentionally matched with the SH-4 JB and SH-2n Jazz Model, respectively – Duncan's most popular Hot Rod Humbucker set and Seymour's favorite. This is truly a best-of-both-worlds scenario: all the benefits of an active pickup, without sacrificing the famous "Seymourized" organic tone.


The 9-volt active guitar pickup runs on low noise, discrete class A circuitry, and can be operated at up to 25 volts for extremely high headroom. The low profile coil geometry allows high efficiency and enhanced dynamics. The black nickel-plated, solid top cover offers an attractive and professional look, and the cover's nickel silver material substrate minimizes tonal coloration.