You're currently on:

Volume 5 Plugin Collection
Outstanding sound, supreme value. Save almost 80%.
A curated anthology of premium plug-ins that underscores the renowned Softube sound quality for a fraction of the combined list prices. Save over 3,000 USD
Upgrade to Softube Volume 5 from former editions of Volume or included plug-ins
Includes plug-ins developed in close collaboration with industry-leading brands like Weiss, Summit Audio, Drawmer, Marshall, Trident, OTO, Doepfer, and Fix
Latest additions: Weiss EQ MP / Amp Room / Marshall Cabinet Collection / Statement Lead
A star-studded investment piece from the Rock & Roll Scientists, Softube Volume 5 Plug-in Collection pays huge dividends when it comes to your sound. It's a treasure trove brimming with thoughtfully chosen, exquisite-sounding tools and instruments that were created in partnership with industry vanguards like Weiss, Summit Audio, Drawmer, Marshall, and more.
These are the lab-created gems that will empower you to do your finest mixing and mastering work. Volume 5 addresses every studio necessity while ensuring that each aspect of your production process is executed with impeccable sound quality. Crack open pure authenticity and send your work into the upper echelons with Volume 5.
Awards & reviews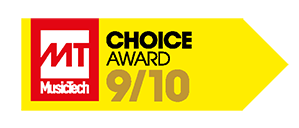 "One of the best software collections around. Simple as that!"
9/10

MusicTech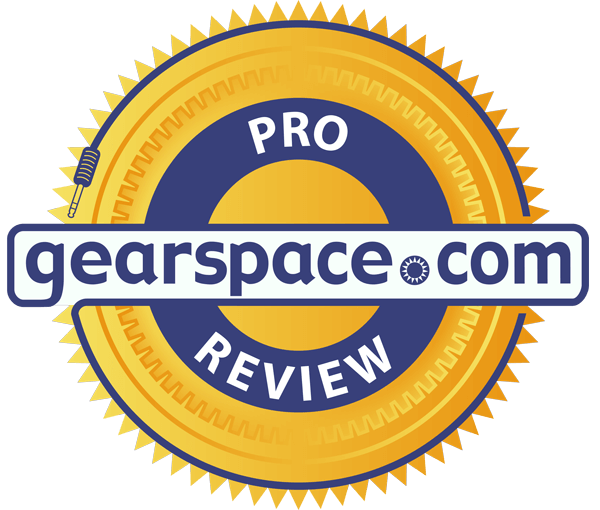 "Softube certainly belongs in the upper echelons of the crowded plug-in scene [...] Their plug-ins are easily at the top shelf in terms of sound quality and Volume 2 features some of their best products, so I can't give them anything other than five stars."
5/5

Gearspace

"As always, Softube delivers top-notch processors, and their DSP remains up there with the very best in the industry. If you're looking for a bundle to radically expand your DAW's sonic palette, you can't go wrong here."

DJBooth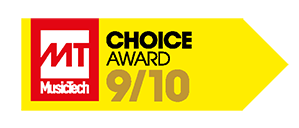 "This is another triumph from the house of Softube, bringing vintage expertise to a very modern sounding bass synth!"
9/10

MusicTech about Monoment Bass

"Modular is currently the closest direct simulation of Eurorack available in a plug-in. It sounds fantastic and offers many modules that are virtual recreations of real (and choice) hardware modules."

Sound On Sound about Modular


"A dazzlingly authentic tape empation plugin that you'll want to build into your template DAW project for use on just about everything."
5/5

Computer Music / MusicRadar about Tape

"A studio classic, the TLA-100A brings diamond-standard volume levelling and tube saturation to your desktop. Beautiful!"
4.5/5

MusicRadar about Summit Audio Grand Channel

"Easy to use, Sounds smooth and subtle, generally. Air switch gives instant pro mastering finish to dull mixes."
4.5/5

Computer music/MusicRadar about Drawmer S73
New Bling: The Latest Additions to Volume
Some of Volume 5's crowning jewels are also its latest additions. The sonic surgeon with the golden bands, Weiss EQ MP, is new to this collection. We also welcome Amp Room to this edition. Amp Room is the pro audio guitar and bass platform, designed to be a continuously expanding system. And then there's Marshall Cabinet Collection, a grouping of eight classic, rare, and hand-wired speaker cabs officially licensed by Marshall. Finally, Statement Lead, a polyphonic synth for contemporary lead sounds that's rock-solid when it comes to music production and songwriting, rounds out the shiny debut of these amazing assets.
What's included?
Softube Volume 5 includes the following plug-ins:
American Class A
Dream big, sound bigger, with the classic American mixing console sound.
Summit Audio Grand Channel
Tone sculpting and dynamics control with mild authority.
Weiss EQ MP
Surgical mixing with exactly the bands you need.
Weiss MM-1 Mastering Maximizer
Loudness done right.
Amp Room
The pro audio guitar & bass platform.
Statement Lead
Write a hit. Make a statement.
Drawmer S73 Intelligent Master Processor
Clarity and definition for your mix.
Trident A-Range
Expect the unexpected from this sought after Trident console equalizer!
Marshall Plexi Super Lead 1959
Guitar amp classic from Marshall's museum.
Passive-Active Pack
Three inspiring analog EQs — with a sound like nothing else.
Modular
Eurorack in your computer.
Harmonics Analog Saturation Processor
Dynamic distortion.
FET Compressor
Classic for a reason.
OTO Biscuit 8-bit Effects
Lo-fi 8-bit magic.
Marshall Cabinet Collection
All-access pass to the Marshall sound.
Fix Flanger and Doubler
Versatile flanger and rich doubler from the mind of Paul Wolff.
Fix Phaser
The only phaser that could please Paul Wolff.
Heartbeat
Drum synthesis is back with a vengeance!
Monoment Bass
Modern Bass. Mix-ready Bass. Monoment Bass.
Parallels
Unique sounds for unique ideas.
Summit Audio EQF-100
The smooth operating equalizer.
Summit Audio TLA-100A
Dynamic control with mild authority.
Transient Shaper
The dual band transient tool.
TSAR-1 Reverb
Modern, classy, and flexible reverb.
TSAR-1R Reverb
Same excellent sound quality as TSAR-1, but easier to use.
Tube Delay
Analog grit and digital delay.
Spring Reverb
Puts the 'sproing!' in your mix.
Acoustic Feedback
Screaming guitar feedback simulation.
Saturation Knob
Add some analog distortion to your tracks.
NKS-ready
Many of the Softube Volume plug-ins integrate seamlessly with Native Instrument's Native Kontrol Standard. Plug-in parameters and presets can be controlled from Komplete Kontrol and Maschine.
Product features
Channel strips
Equalizers
Compressors & limiters
Distortion, saturation and shaping
Modulation effects
Reverbs & delays
Guitar and bass amp-simulations
Virtual instruments
System requirements
All Softube products require a computer with appropriate DAW host software (none of which are included).
Versions from 2.5.18 and newer of the Softube plug-ins have the following minimum requirements:
All native versions
Mac OS X 10.13 up to 11.6.1 - MacOS 12 Monterey support pending
Windows 10 64-bit - Windows 11 support pending
Mac: Intel Core i3 / i5 / i7 / Xeon -
M1 support pending
Windows: Intel Core i3 / i5 / i7 / Xeon / AMD Quad-Core or newer
Screen resolution larger than 1280x800
8 GB RAM or more is recommended, as well as at least 8 GB hard disk space for installation (individual plug-ins take less space, while sample libraries may require additional disk space).
Softube account
iLok account
Internet access for downloading installers and managing licenses
iLok generation 2 and up, if you intend to use an iLok key for authorizing your plug-ins (note that a physical iLok USB key is not a requirement)
In theory, any 64-bit VST, VST3, AU, or AAX (Pro Tools 11.0.2 or higher) compatible host application should work. However, due to plug-in host differences between DAWs - and our own rigorous testing standards - we only officially test our plug-ins and instruments in the most recent versions of Pro Tools, Logic Pro, Cubase, Ableton Live, Studio One, Reaper, and Cakewalk. Softube plugins are not tested in non-listed systems, but they most likely work as long as the system requirements are met. We cannot guarantee a solution for issues in unsupported systems.
Note: We have checked the basic functionality of our plug-ins, and Softube Central, in macOS Monterey running under Apple Rosetta 2, and initial tests do look promising. Silicon M1 native support is pending.
Note: We have run initial tests of Softube Central and our plug-ins within Windows 11 with positive early results. Further testing and announcements will follow.
With regards to the different VST formats, we strongly recommend using VST3 as some of our plug-ins have features that are not present in the older VST format. Supported sample rates: 44.1, 48, 88.2, 96, 176.4, and 192 kHz, in both mono and stereo. The most recent maintenance release of your DAW application is recommended. AAX DSP is not currently in active development. TDM/VENUE is no longer supported (old downloads are available on the Legacy Installers page)
Find the Softube installer you need both Softube Central and individual plug-ins.
AAX DSP version
For AAX DSP you need to meet the above requirements for the Native versions. You also need to have an Avid HDX processing card.
You may also be interested in: