You're currently on:
Download License! Email Delivery!
Pipa is a four-stringed Chinese musical instrument which has a pear-shaped wooden body with a varying number of frets ranging from 12-26, belonging to the plucked category of instruments. The Pipa is able to express a wide range of emotions. It can be bright and harsh when you need to portray battles or great tension. The Pipa can also melt your heart with it's warm expressive tones on sad songs or love ballads. Laurel Pipa gives you more than 10 expression controls, allowing an amazing range of expression.
Introduction - Structure
The Pipa, also known as the Chinese lute, is one of the most popular Chinese instruments and has been played for almost two thousand years. In comparison to western instruments such as violins or guitars, the Pipa has traditionally been dependent on many performance skills to produce it's wide variations in sound. Laurel Pipa is the largest sampled Pipa to appear on the market. Our 2.5GB library covers nearly all existing performance skills of Pipa, with over 15 categories and 60 variations.
Ensure Best Sound Quality
To ensure the maximum accuracy and musicality in the reproduction of this complex and beautiful sound, Sound Magic invited the virtuoso from the prestigious Central Academy of Drama in Beijing to record their wide variety of sounds. To make it easier for you to sound like one of these world reknowned Pipa performers, Sound Magic has developed a simpler set of controls to let you control all 60 skills on the fly.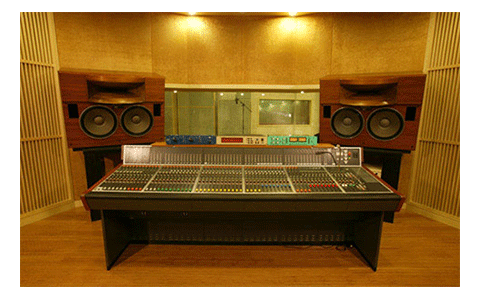 Best Hi-Definition Recording
By using the best recording gear available on the market, including a Neve console, dCS AD converter and Beyerdynamic MC740 Microphones. Laurel Pipa brings you super clarity and an expressive sound. Laurel Pipa has over 2000 samples, each recorded with 24Bit/96KHz resolution for maximum fidelity.
Powerful Add-on System
Another critical feature is its use ofSound Magic Add-on System. Bringing unlimited extension possibilities to the instrument, each Add-on focuses on solving one specific problem with the aim of a thorough - but lightning quick - solution. Every musician has his/her own needs, their own challenges and the Add-on System is the ideal tool, providing solutions with great precision and flexibility. With the Add-on System, Laurel Pipa becomes even more versatile. With the right Add-on, you can even create an awesome electric pipa!
Features

High Quality 24Bit/96KHz Resolution Samples
VSTi/AU/ Kontakt 2/Kontakt 5 Format
Patented Multi-Dimension Vector Synthesis (MVS) Technologies
Over 2.5GB size and over 2000 samples
Multi Layer Velocity Sample provides realistic experience
Key Switch, Mod switch different groups of samples
Unique Effects Samples
Over 15 categories, 60 kinds of performance skills