You're currently on: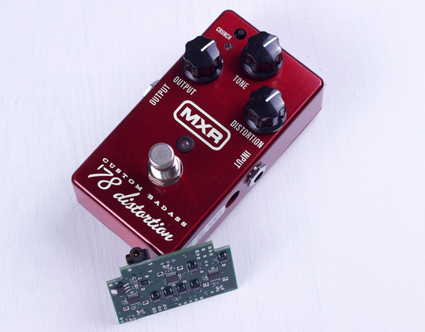 At first glance, this looks like an all-analog pedal board with some of MXR's great-sounding and popular effects: the Phase 90, Carbon Copy Delay, and Custom '78 Distortion. But under the hood lurks the Neuro Module, which was hacked in to the effect circuits by Source Audio's engineers. With the Neuro Module, these analog pedals can now be controlled with MIDI - you can save and recall presets, enable/disable the effects remotely, change parameters on the fly, or even use an expression pedal to virtually "turn the knobs" with your foot!
All of this was done while leaving the analog circuit undisturbed. The guitar signal is never digitized.
It might sound hard to believe, but this is all made possible with the Neuro Module and Source Audio's Neuro Technology! Watch the video below to see it in action.
This project is still in the prototype stage of development, but we're working with third party analog effect makers to get the Neuro Module integrated into future versions of their products. Drop by the Source Audio booth at the 2015 NAMM show for more information.
You may also be interested in: