You're currently on:
SSL Fusion HF Compressor
Tame undesirable harshness in your tracks and mixes, using Fusion's analogue high-frequency rounding
HF Compressor Plug-in emulates the high frequency smoothing circuit from the critically acclaimed SSL Fusion stereo analogue colouration processor, bringing the much sought after sound of analogue rounding to your DAW.
Tape like roll-off, smooth compression and maximum transparency, HF Compressor Plug-in gives you the ability to tame harsh, brittle high frequencies, creating a smooth and refined top-end on your stems, mixes and masters, quickly and easily.
Use the X-OVER to fine tune the frequencies which HF Compressor effects, dial in the right amount via THRESHOLD and quickly MIX it with the original signal, or use AUTOGAIN to bring the rounded HF signal back to its original level. HF Compressor can soothe any source material without loosing detail or presence.
Key Features
Delivers analogue-style HF rounding for taming brittle high-frequencies
Modelled using a combination of real-life measurements, analogue circuit designs, and close collaboration with the original designers Fusion hardware
Ratio, attack and release optimised for maximum transparency
MIX for instant parallel processing
AUTO GAIN introduces an automatic makeup gain to only the compressed frequencies, retaining HF rounding but not loosing level
The Gain Reduction History graph and Gain Reduction meter make it easy to visualise the effect of the circuit.
Use LISTEN to solo the frequencies that are being compressed and removed from the signal.
ECO mode: Reduce latency and CPU-use, for tracking and recording purposes
Built on the SSL Plug-in Engine
Built-in help Simply click the '?' symbol and mouseover the GUI for more information
Comes with presets from world-class producers and engineers Adrian Hall, Caesar Edmunds and Sean Divine
"Now I can have multiple instances of HF Compressor, it is my go plug-in for adding that analogue top-end to my productions… I love it!"
Caesar Edmunds - Foals, Queens of the Stone Age, PJ Harvey, The Killers and many more...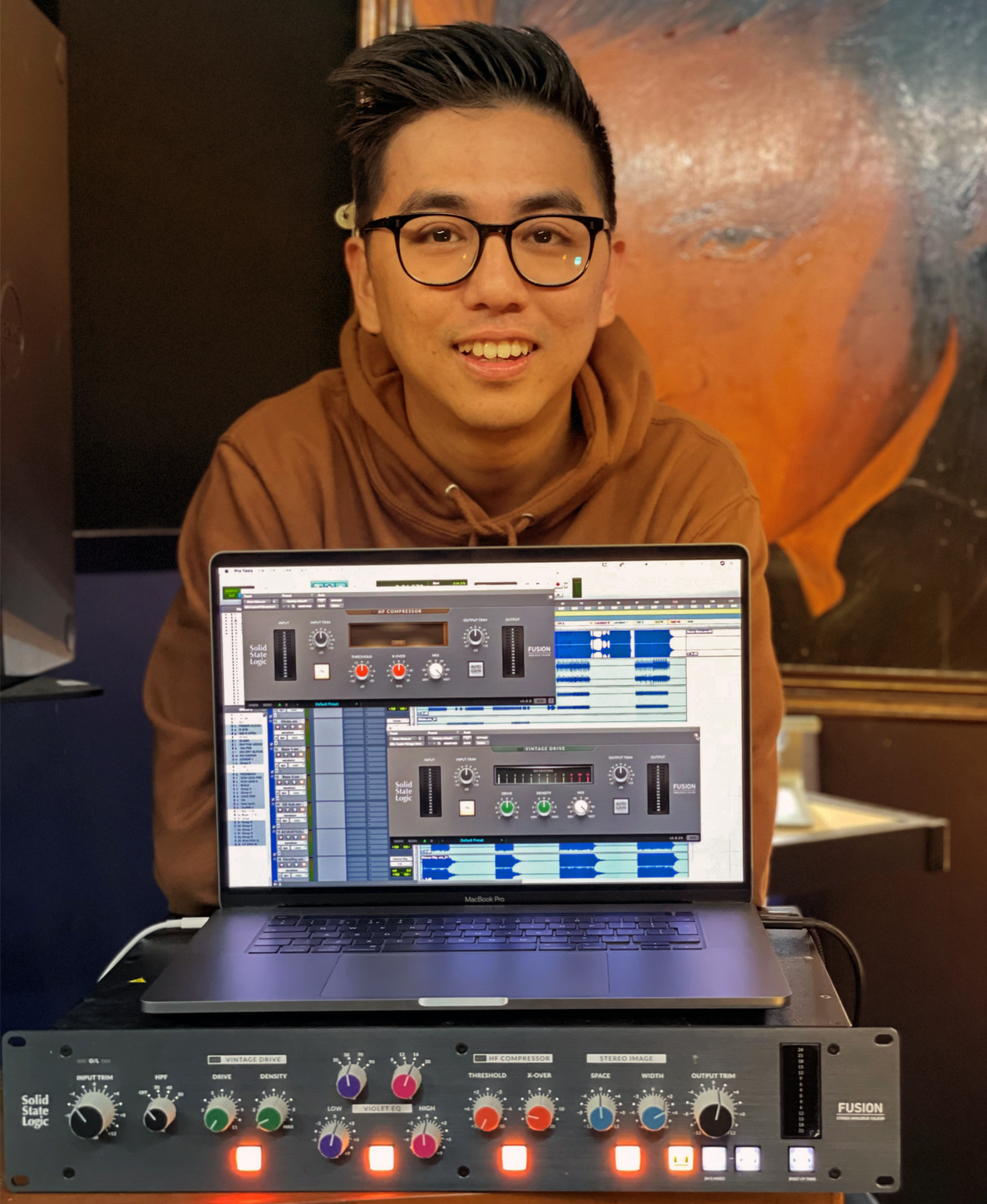 You may also be interested in: