You're currently on: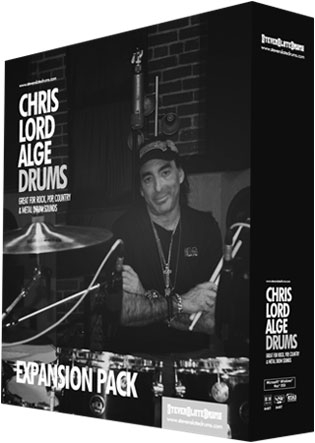 Recorded & mixed by Chris Lord Alge
12 snares, 11 kicks, 5 toms
Use Directly with SSD4 Player or TRIGGER
Multiple Articulations on Snares
Complete control
Classic CLA sound
Easy to install
In the Spring of 2012, Chris Lord Alge revisited his recording engineer roots and recorded multiple world class drumkits at OCEAN studios in Burbank. He then mixed all the drums in his classic style in his LA mixroom using the same processing chains that you've heard on all of his records. He even printed a sample layer of his famous SONY reverb unit on the kicks and snares. The result is some of the fattest, punchiest, most mix ready virtual drums in the industry! And now you can use these classic Chris Lord Alge drums in Steven Slate Drums 4 Virtual Drum instrument.
12 Drumkit Presets (SSD4)
11 Kick Drums
12 Snare Drums
5 Toms
1 Hi Hat
4 Crashes
1 Ride
SYSTEM REQUIREMENTS
MAC Minimum Requirements
2.2 GHz Intel Dual Core Processor, 4 GB of RAM
Mac OS¨ X 10.6 or later
AU, VST, RTAS
Screen Resolution of 1280x1024 or higher
PC Minimum Requirements
2.2 Intel Dual Core or AMD Processor, 4 GB of RAM
Windows 7¨ (32bit/64bit)
VST, RTAS
Screen Resolution of 1280x1024 or higher
You may also be interested in: