You're currently on: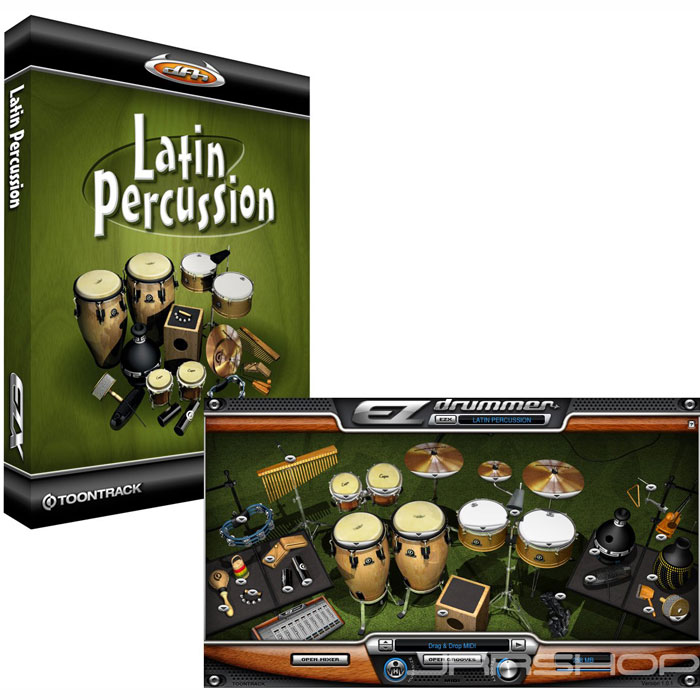 The Latin Percussion EZX for EZdrummer contains the percussion sounds from the revolutionary, award winning pro drum sampler, dfh Superior from Toontrack Music. The EZX includes MIDI files that will add that extra groove on top of your steady drumtrack.
Percussionist Mikael Emsing on the recordings:
"I was excited when Toontrack asked me to collaborate on this product. Most of the work I've done in the studio and live have not been traditional Latin or African music, but rather Rock, Pop or Jazz-type sessions. Most of the sampling libraries I've come across however, have been geared more towards traditional Ethnic music. I felt there was a need for a sample library with sounds adapted to these situations.
I´ve spent years studying traditional music, but also spent an equal amount of time trying to get some sort of "signature" sound, a sound that works live as well as in the studio, a sound that has some soul to it and I wanted to be sure that came through on the sampled sounds. Much to my satisfaction the guys from Toontrack shared my vision and from the get-go we planned and recorded everything with this in mind. I also wanted a wide variety of sounds and through the generous help of MEINL Percussion we have been able to provide the vital instruments for making recordings in the aforementioned genres. All the instruments were recorded in different sizes and materials. From large to small, from wood to fiberglass etc. Carrying this DVD around will be a lot easier than lugging all those instruments around (thank god for cartage services by the way...). Time to get the groove going."