You're currently on: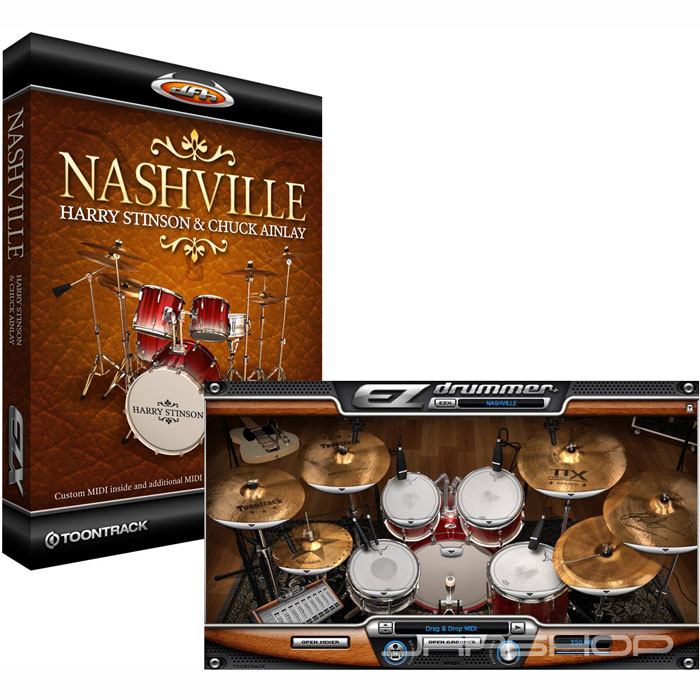 These days Nashville is so much more than just Country music. The town is a melting pot of writers and performers in genres ranging from the most cutting edge Hip-Hop and Electronica to the best of Country and Bluegrass. The Nashville EZX takes the traditional country heart of Nashville as a starting point but branches out to become something bigger. A library of percussive sounds, including more then 13,000 samples, that will appeal to musicians, writers and producers in every musical genre in need of EZ access to great drums. The EZX has a big sound and comes played with sticks, brushes and fingers.
In creating the Nashville EZX we were lucky to work with two of the best, most experienced players and producers in the business at one of the best recording venues in Nashville.
Harry Stinson is a Grammy nominated drummer and award winning producer, writer, and singer having achieved No. 1 status in all of those categories. His talents have been shared with artists like Steve Earle, Martina McBride, Johnny Cash, Faith Hill, Earl Scruggs, Etta James, Brooks and Dunn, Patty Loveless, Lyle Lovett and numerous others, patching together a list that reads like the who's who in country music. Check him out at www.myspace.com/harrystinson.
Chuck Ainlay is a Grammy winning Producer/Engineer with a mind blowing track record. To name but a few, artists such as Mark Knopfler & Dire Straits, George Strait, Trisha Yearwood, Vince Gill, Sheryl Crowe, Emmylou Harris, Steve Earle, The Mavericks and Dixie Chicks have all relied on his experience and expertise to guide them to the perfect sound. Check him out at www.chuckainlay.com.