You're currently on:

Decades of Synthesis Tailor-made for the DAW
Rather than pick and choose from the countless virtual instruments available, Tracktion makes it easy to channel studio-quality synth sounds for any project with the RetroMod Complete Collection. This jam-packed virtual instrument bundle comes with a suite of Tracktion's RetroMod series of plug-ins, dedicated to collecting and reproducing many of music history's most iconic synth sounds and making them readily available for your DAW. Everything from a pad machine plucked straight from the 1980s (RetroMod 106) to Moog reproductions (RetroMod FAT) and even historic synths from years past (LoFreq Classic) is yours with the RetroMod Complete Collection, ensuring you have a synth for every situation. For classic sounds with a current spin, turn to Tracktion's RetroMod Complete Collection for all your synth needs.
RetroMod 106: harness the power of a classic pad machine
Tracktion's RetroMod 106 puts the quintessential shimmering '80s pad machine right in your DAW. RetroMod 106 supplies you with three iconic instruments: Juno-60, Juno-160, and Alpha Juno 2. Tracktion searched far and wide for the best vintage units and meticulously sampled each of them with audiophile-grade recording equipment. The result? An incredibly realistic sample-based soft synth with real-deal analog character. Users here at Sweetwater have noticed that the 106 takes familiar polyphonic synth sounds to an entirely new level, thanks to an added oscillator and expressive control parameters. From the 160's legendary chorused pads to Alpha Juno's expanded envelope generator and FM-style sounds, you're sure to find the perfect patch for your mix in no time.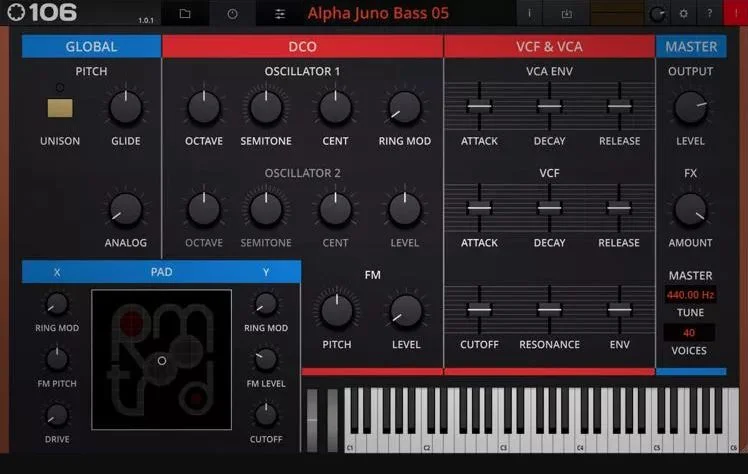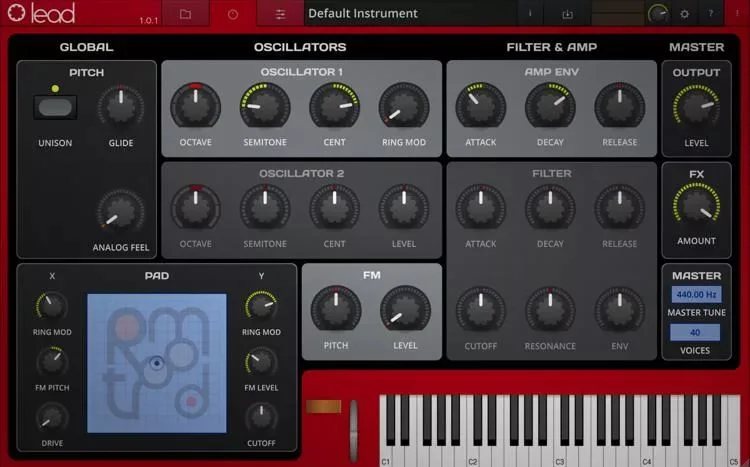 RetroMod LEAD: a stable of stage keyboards in one place
Unfortunately, acquiring a collection of cutting-edge keyboards requires a significant amount of space and financial investment. However, with RetroMod LEAD, you can get a collection of Nord stage keyboards without spending an arm and a leg! After locating the best-sounding instruments, Tracktion's expert technicians sampled each one note-by-note through five octaves and at differing velocities, with each shimmering pad or scorching lead sounding identical to the hardware unit that played it.
RetroMod FAT: Sample-based East Coast synthesis
RetroMod FAT delivers Moog's classic subtractive synth sound with enhancements fit for today's ultra-modern digital production environments. Within RetroMod FAT, you'll find sounds from almost every current-gen Moog synthesizer. These aren't just completed patches on offer, either— you get access to every building block, including the basic waveforms. There's real-time parameter manipulation, an expressive X/Y pad, and functionality improvements within the easy-to-use interface that the hardware versions simply can't replicate. If you're looking to add that classic Moog character to your in-the-box arsenal, then look no further than RetroMod FAT.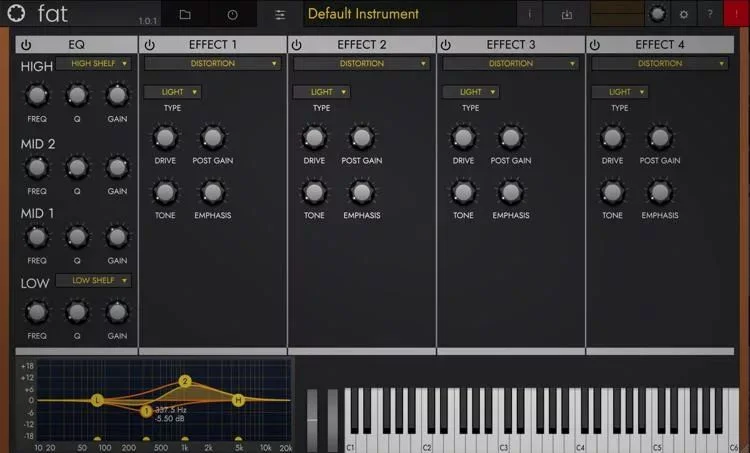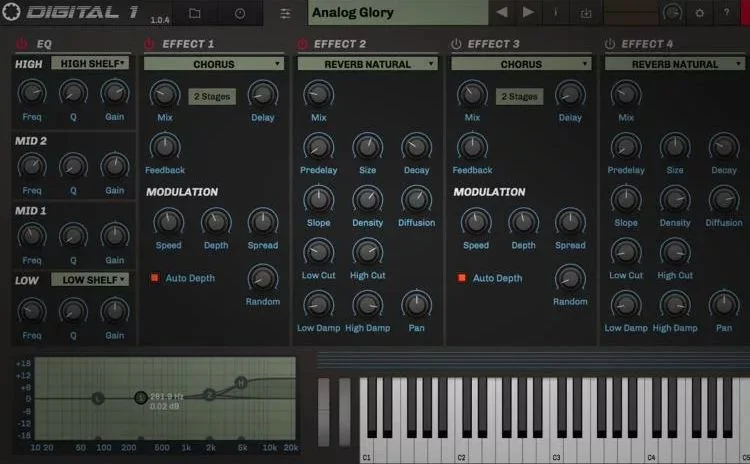 RetroMod Digital 1: re-creating the magic of digital synthesis
The '80s may be known for big hair and brightly colored fashion, but Tracktion believes the decade's true calling card to be the rapid evolution of digital synthesis. To further their point, the sound designers at Tracktion compiled and sampled a selection of vintage synths to create RetroMod Digital 1. This sample-based virtual instrument includes synths from Sequential Circuits, Korg, Kawai, and Yamaha — each captured in all their glory with the best recording equipment. Whether you're pushing the envelope or want to revisit the glory days, RetroMod Digital 1 should be your first-call virtual instrument.
LoFreq Wired: 11 modern semi-modular classics
LoFreq Wired brings contemporary semi-modular machines to Tracktion's RetroMod series. This red-hot soft synth offers the perfect blend of hardware vibe and cutting-edge features, supplying you with unparalleled realism in a sample-based plug-in. Beyond that, it takes familiar synth textures to exciting places that real-world hardware is ill-equipped to tread. LoFreq Wired is jam-packed with 11 intriguing instruments from 2009 to 2018, arming you with a killer collection of modern semi-modular classics. Add in 16 unison voices to craft massive-sounding patches and an integrated arpeggiator for building engaging, mind-bending patterns, and you'll see why Sweetwater synthesists are so enthusiastic about this software synthesizer.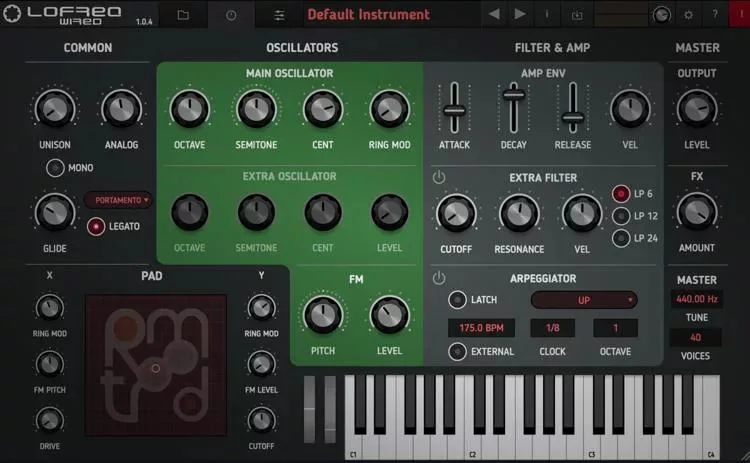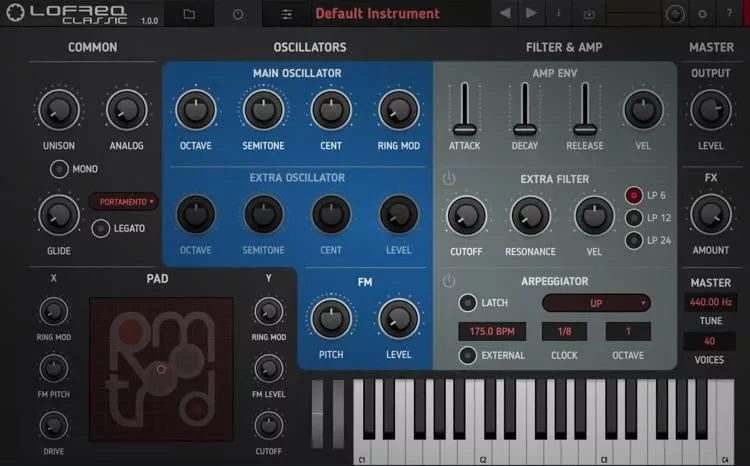 LoFreq Classic: 11 historic synths from 1974–95
LoFreq Classic captures the soul of classic hardware synths while providing you with cutting-edge contemporary features. This sample-based virtual instrument teems with realism, with sounds from 11 historic synthesizers arming you with a full arsenal of time-honored sonic textures. This soft synth includes a cache of creative effects, enabling you to enhance your sounds with spacious reverb, shimmering chorus, growling distortion, and more. If you want to fortify your virtual synthesizer collection, LoFreq Classic puts two decades of bona fide synth magic at your fingertips.
LoFreq Modern: cutting-edge and contemporary synth sounds
The most contemporary-sounding entry in Tracktion's RetroMod series, LoFreq Modern yields authentic classic hardware synth character while also supplying you with state-of-the-art features. LoFreq Modern pushes familiar iconic synth sounds into exciting new frontiers that real-world hardware can't begin to approach, with 11 standout instruments from 1996 to 2018 equipping you with plenty of modern synth classics. Just like Tracktion's other LoFreq virtual instruments, LoFreq Modern boasts a well-thought-out interface, which includes an intuitive X/Y pad to unlock real-time creative expression like nothing else.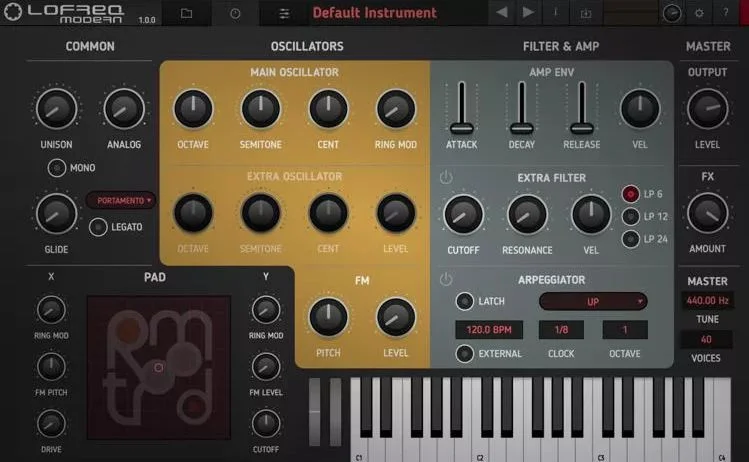 Tracktion RetroMod Complete Collection Features:
Fully loaded suite of Tracktion's RetroMod virtual synthesizers
RetroMod 106 includes 3 classic synthesizers: Juno-60, Juno 106, and Alpha Juno 2
RetroMod LEAD puts a bevy of Nord keyboards at your disposal
RetroMod FAT replicates a selection of contemporary Moog synthesizers
RetroMod Digital 1 arms you with 5 classic digital synths from 1981–87
LoFreq Wired loaded with 11 semi-modular synths from 2009–18
LoFreq Classic replicates 11 historic synthesizers from 1974–95
LoFreq Modern re-creates 11 modern synth classics from 1996–2018
You may also be interested in: