You're currently on:

Sounds like U
Synthesizers done the UJAM way – sound design and perform with ease. Say hello to a new universe of creative expression!
3 synthesizers
EUPHORIA (Modern EDM)
CARAMEL (Lush pads)
2080 (Synthwave)
Perfection is achieved not when there is nothing left to add, but when there is nothing left to take away
– ANTOINE DE SAINT-EXUPÉRY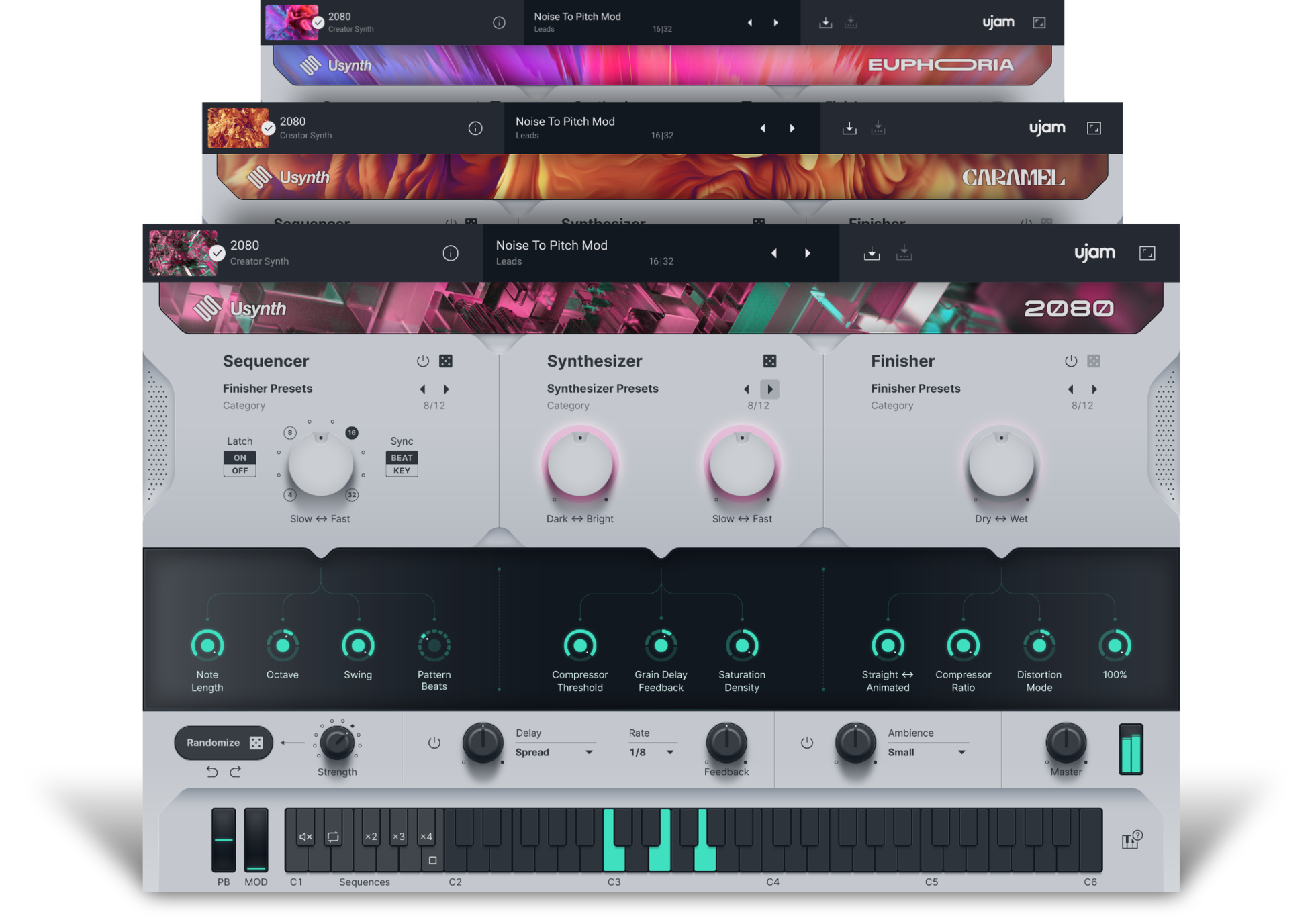 Quality
Under the hood, Usynth is a very complex synthesizer. Each instance consists of 2 individual layers per voice, with Virtual Analog, Wavetable, FM and Multisample Synthesis, Multi-mode Filter, 5-stage envelopes, LFOs, 12-way modulation matrix and much much more. But why would you care!
Simplicity
Usynth doesn't require you to know how a synthesizer works in order to find and create inspiring new sounds. Intuitively tweak to your heart's content. Think Instagram filters, or think steering wheel and two pedals – that's how you operate Usynth.
You may also be interested in: