You're currently on:
Download License! Email Delivery!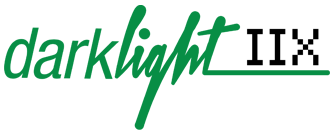 A Collection of Three Instruments Inspired by The Legendary Studio Icon

Costing upwards of $100,000, the dream machine of the 80's was unattainable by most. Used by countless prominent artists including: Peter Gabriel, David Bowie, Michael Jackson, Kate Bush, Herbie Hancock, Jean Michel Jarre, Thomas Dolby and many more, it remains a highly regarded and sought after instrument.

Suffering a fit of nostalgia as we often do, we decided to set about making a new instruments inspired by this legendary studio icon. We ended up making 3; a digital synth, digital drum machine, and multi-phraser. A unique hybrid approach was employed combining our rigid sampling process with the advanced digital processing algorithms and modeling capabilities of the UVI Engine. This approach allows us to capture the raw character of the original machine while facilitating a full array of modern controls. The result is an extremely flexible system that allows you to quickly call up the classic sounds or take the old voices into new sonic territory.

Powerful analog modeled filters, LFO's, envelopes and effects in a beautiful old-school interface await you in this tightly packed but massive sounding 2 GB UVI instrument.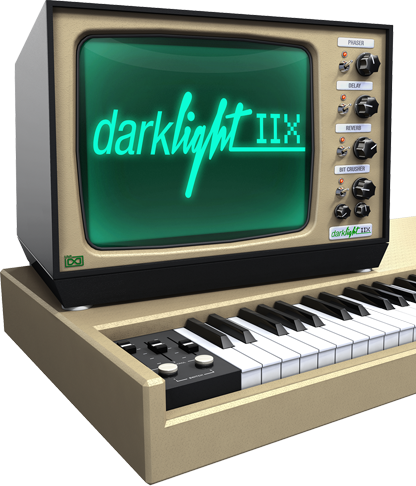 Three Instruments referring to Three Pages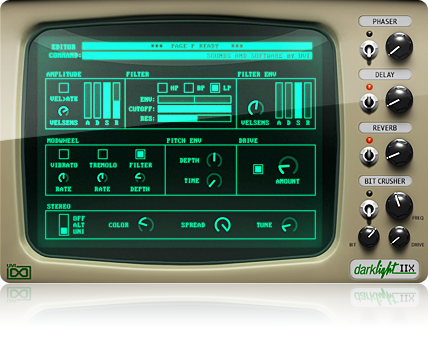 Page P - Digital Synth
Immediate access to hundreds of sounds and instruments including: Bass, Brass, Bells, Strings, Guitar, Orchestral Hits, Synth, Drums, Percussion, FX, Keys, Piano, Organs, Winds, Reeds and Voices. Efficient and versatile control set allows for everything from quick tweaks to deep sonic exploration.

Accurate reproduction of aliasing characteristics. More than 250 ready-to-play presets. A multitude of effects, including the new UVI SparkVerb™, allow you to create sounds like the original machine and process them to sound like your favorite cult records from the 80's or something totally new!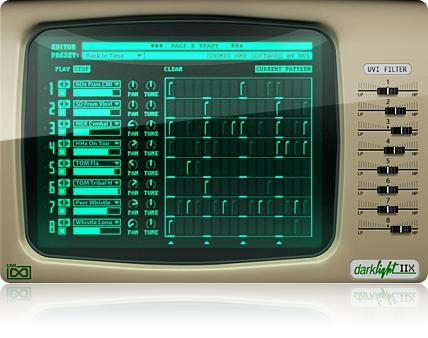 Page B - Digital Drum Machine
80's-style beatbox with step sequencer
Hundreds of authentic vintage drums and percussion sounds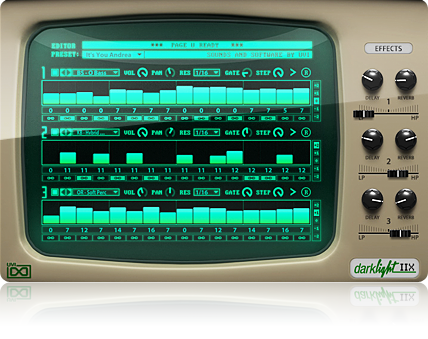 Page U - Creative Multi-Phraser
UVI exclusive multi-phraser; 3 parts with 3 sounds and 3 smart step sequencers
Create 3-track arrangements or moving drones, let your imagination run!

*Fairlight®, Fairlight Instruments are trademarks of their respective owners and are not affiliated, endorsed, connected or sponsored in any way to this website or any of our affiliate sites ; therefore do not be confused between UVI and Fairlight®.

AUTHORIZE THE WAY YOU WANT

Updated licensing system gives you more flexibility than ever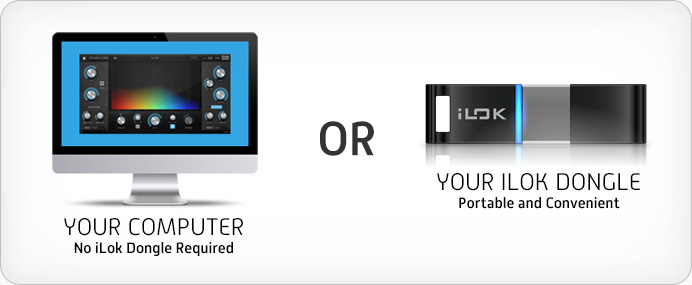 Conveniently switch between these two license protection modes at any time.
The choice is yours.
Summary
Size : 2.34 GB library
Collection : A powerful vintage music workstation
Content : 3 instruments, 284 presets, 10,766 samples
Sample Resolution : 44.1 kHz