You're currently on:
Download License! Email Delivery!

A Massive Collection of 5 Majestic Grands
The ultimate piano collection from UVI! Enjoy the splendor and detail of 5 of our meticulously crafted instruments, and enjoy a nice discount to boot!

5 wonderful & unique instruments
Grand Piano Collection features surely some of the best sounding sampled pianos in the market. True to our beliefs, we don't think it's about figures (like velocity, memory, number of microphones) but about feeling. A good sounding piano is a rare alchemy between the instrument, the acoustic in the recording studio, the microphones and above all, the engineer's taste. These pianos are not our first endeavour, in fact we did sample many more, so we had the chance to see the expertise turn up.
Grand Piano Collection highlights five wonderful instruments:
- Steinway D Concert Grand
- Fazioli F278 Concert
- Erard Baby Grand Piano
- Seiler Upright Grand
- Yamaha C7
For everyone of them we used the same method:
First, we had to find the right instrument. Then we solicited two different classical and jazz pianists, both outstanding concert performers, to give us a hand finding the ideal one. After some research and like dozens of piano reviewed, we found the amazing sounding models that all our consultants loved. Then we booked for several days some of the best recording studios in Europe, for example for the Steinway. As the tuning work is important, we took the best qualified person for that essential part of the process.
During the recording we always used the very best sounding quality gear. But for each piano, we did select a different set up, to give different colours for every of the five instruments. And thanks to UVI Engine's advanced keygroup layers and rule switching, the sustain pedal and release samples perform and "feel" like a real piano.
At the end of the process, during the editing of samples, we consulted a great instrumentalist to test the result of this work, then we were able to even improve the instruments in response to make it really enjoyable.
The result is five excellent sounding pianos, with soul and a musicality.
In the maze of piano sample libraries, Grand Piano Collection has a very unique place: the UVI philosophy regarding pianos is to propose truly musical and excellent sounding presets, but with a convenient and "realistic" size (around 20 GB for 5 instruments). It's also the most versatile library, thanks to the choice of very different sounding instruments.

Steinway D Concert Grand
The beautiful Steinway Concert Grand Model D captured in a brilliant European sound stage through the ear of a classic Neumann U67. Deep multi-sampling, precision mastering and advanced scripting provide you with all the warmth, expressiveness and detail of this majestic instrument.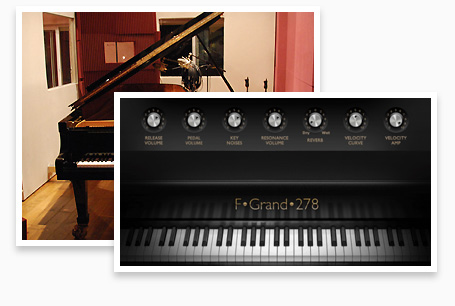 Fazioli F278 Concert Grand
Our sound designers set out to find and record the best instance of the famous Italian piano manufacturer, Fazioli. After auditioning many, many pianos we came across a particularly superb sounding F278 - in our opinion better than the usually sampled F308 - the result is this fantastically detailed and musical virtual grand.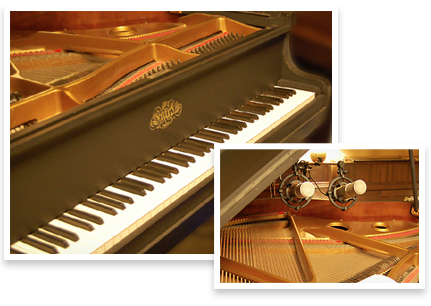 Erard Baby Grand Piano
A 1930 Erard Baby Grand, captured completely on location to preserve the warmth, history and soul of this rare and fascinating piano and it's intriguing past. This piano exudes a magical sense of experience, mystery and emotion.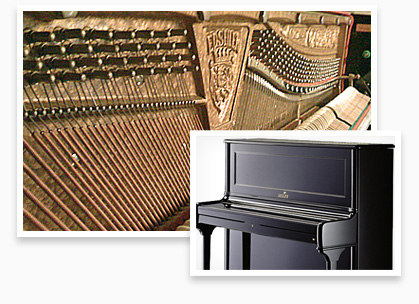 Seiler Upright Grand
An exceptionally warm and musical instrument, the beautiful Seiler Upright Grand Piano was carefully and exhaustively multi-sampled in multiple velocity layers and scripted to provide a natural response and playability, providing you with an immediate and intimate sound.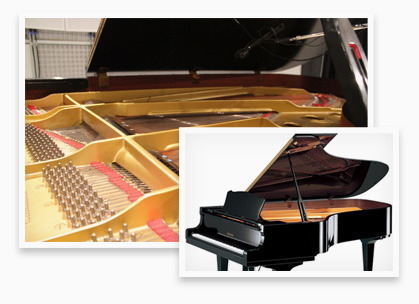 Yamaha C7 Concert Grand
Exclusive Bonus of Grand Piano Collection : a beautifully captured Yamaha C7 Concert Grand Piano. This gorgeous instrument is perfect for contemporary, jazz as well as rock and pop.
You may also be interested in: