You're currently on:

Please note: this is the previous version of Retro Organs, not the current Retro Organ Suite.
With Retro Organs we set out to accurately capture the giant sound of the famous tone wheel organs and rotary speaker cabinets and package them in an instrument that facilitates an easy and intuitive use.
The Most Famous and Sought After Organs
Vintage organs were restored to their original 1940's spec and delivered to us at Guillaume Tell's world-famous studio. We then went about the tedious process of accurately recording each note until the natural end of it's release. We did this using the original speakers, an original mint rotating speaker cabinet, vibrato, percussion, through D.I. boxes and through many vintage guitar amps including a Marshall JTM 45, JCM 800, Plexi, Fender Bassman, Twin Reverb, Matchless Chieftain, Soldano Hot Rod and Vox AC 30. This tremendous sample set provides you a huge variety of sound options all with the original qualities faithfully preserved.

We utilized top grade Neumann and Sennheiser microphones and the well regarded preamps of the SSL 9000 along with a number of choice processors to ensure a fantastic sound.

As a finishing touch, pedal sounds are included to complete the feel of realism.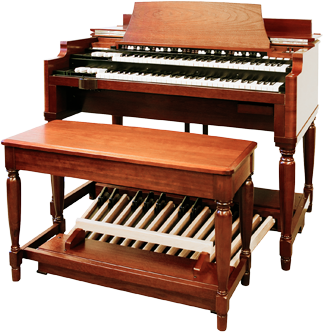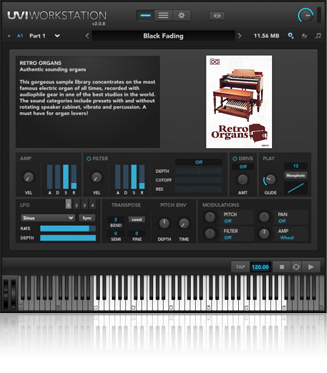 AUTHORIZE THE WAY YOU WANT
ON UP TO 3 DEVICES CONCURRENTLY

Updated licensing system gives you more flexibility than ever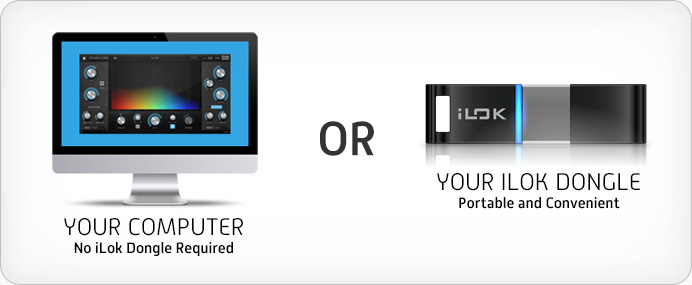 Retro Organs now features the improved licensing model allowing for 3 concurrent authorizations
on any combination of computers and iLok keys.
Summary
Size : 3.22 GB library
Collection : Vintage Organs
Content : 652 presets, 12,469 samples
Sample Resolution : 44.1 kHz
You may also be interested in: