You're currently on:
Download License! Email Delivery!

A Beautiful Collection of the Most
Musical Gongs
Gongs are mainly found in East and Southeast Asia. They are typically made of a flat metal plate, are various shapes and are struck with a mallet. As gongs are created in many sizes, we've focused on the most musical - middle to small-sized (5-26 inches).

We aimed for the best quality possible, recording the entire library at 24 bit / 96 kHz utilizing the best available ADCs and we believe the natural essence of these rich percussive instruments has been faithfully preserved as a result.


A Meticulous Recording Process for Intuitive Tools and Faithful Sounds
Depending on the particular gong, we were able to record multiple velocity layers. In addition, we assessed the perceptual tonality of each sample allowing them to be played on the keyboard intuitively and in key. The result is a more than just a library of gong sounds; its versatile instrument capable of creating lengthy metallic textures, large metallic hits and magnificent musical bell and chime tones.

The library has been sorted by country of origin, and includes 80 gongs from Burma, Cambodia, China, Indochina, Japan, Malaysia and Vietnam. Photos and physical specifications accompany the majority of presets.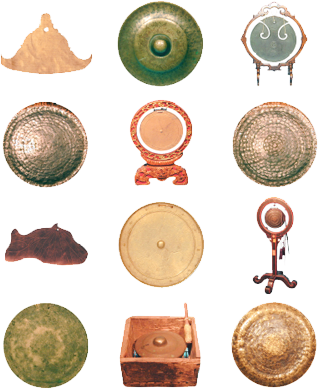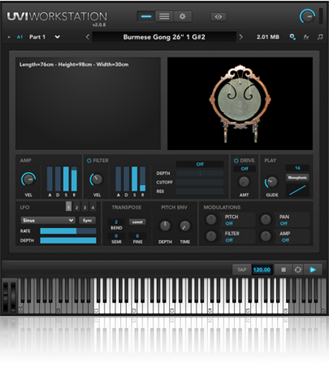 Summary
Size : 0.96 GB library
Collection : Gongs from all over the world
Content : 146 presets, 394 samples
Sample Resolution : 96 kHz