You're currently on:
Download License! Email Delivery!


A Massive Library of Samples from 11 Renowned String Synths
Back in the 70's, leading keyboard designers around the world attempted to reproduce orchestral string sounds through analog synthesis. The results were far from their original intent but were in no way failures. Used on countless cult records and engrained in our collective memory to this day, these 'String Machines' bore an analog soul on their own.

We spent countless hours working to faithfully capture these analog souls and present them in an accessible, expressive, fully editable digital tool. So was born String Machines; a hybrid instrument, forged with the analog imprint of the 11 most musical string synthesizers ever built. Thousands of samples, painstaking recorded with the very best analog and digital gear available, combined with our deep knowledge of analog modeling and advanced signal processing; we've applied everything we've learned in order to bring you this comprehensive instrument at an unbelievable price.

UVI String Machines is your doorway to a grand collection of analog gems from some of the most esteemed synth pioneers of our time.

Highlights:
◆ Extensive sample library faithfully reproduces the analog grunge and warm sonics
◆ Large library of presets and preset layers facilitate a fast workflow and loads of inspiration
◆ 2 fully editable synth layers - create your own hybrid synths
◆ No loading time when switching machines and sounds
◆ Shape your sounds using authentic analog-modeled filters, envelopes, and LFOs
◆ Expressive Step Sequencer allows for advanced modulation
◆ Samples recorded in 24/96 khz with Prism convertors, mastered to perfection and converted to 16/44.1 kHz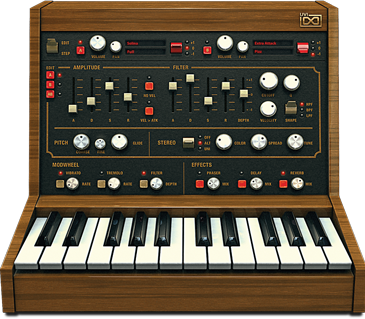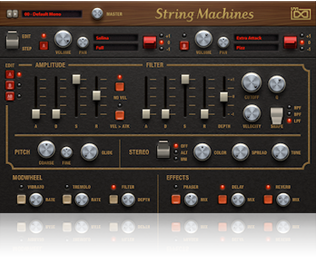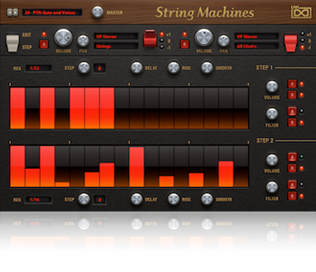 AUTHORIZE THE WAY YOU WANT
ON UP TO 3 DEVICES CONCURRENTLY

Updated licensing system gives you more flexibility than ever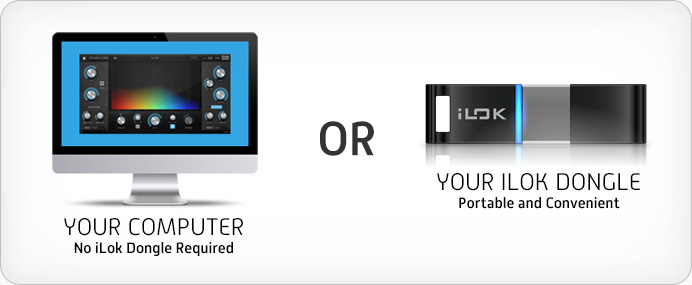 String Machines now features the improved licensing model allowing for 3 concurrent authorizations
on any combination of computers and iLok keys.
Summary
Size : 1.28 GB library
Collection : Vintage String Machines
Content : 15 instruments, 16 presets, 2,794 samples
Sample Resolution : 44.1 kHz. Recording at 96 kHz.
You may also be interested in: