You're currently on:
Download License! Email Delivery!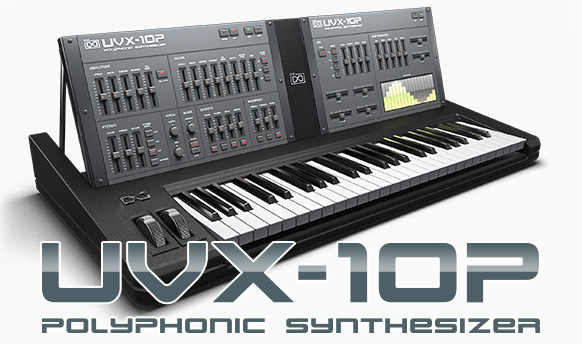 Crown Of An Analog Dynasty
In 1985 the world was introduced to the JX-10, a 12-voice, 24-oscillator analog synthesizer par excellence and the last true analog synth of its lineage. Following in the footsteps of the JX-8P and JX-3P, the Super JX was fashioned with a sparse aesthetic. A lack of knobs made the system a bit of a chore to program but an external controller (the PG800) could be attached, cheerfully reuniting synthesists with the immediacy and rapid programming speed of the ever-popular Jupiter and Juno lines. The JX-10 is known for an immense and capable analog sound, even some digital textures; it's simply a magnificent synth. Programming capabilities were equally rich with independent control of 2 DCOs per voice, 2 EGs, 2 VCFs, onboard chorus and even a sequencer (albeit a limited one).
UVX-10P was designed to deliver on all of the strengths of the JX series with none of the weaknesses. We started with a pristine JX-10, MKS-70, and JX-8P and set off, tirelessly programming and sampling these beauties in high-resolution through a world-class signal chain. As with the UVX-3P we made every sample twice, with and without the built-in chorus, providing an authentic and versatile foundation. This sonic backbone paired with the UVI Engine results in a lush and extravagant analog sound; faithful to the hardware with a modern studio bite. UVX-10P delivers a fully-featured and fully-programmable interface sporting ADSR control of our high-quality amp and multimode filter designs, multiple effects, LFO and step modulator, a tediously crafted library of 150+ patches and even original wave samples for you to create your own programs with.
A perfect complement to UVX-3P, UVX-10P delivers a tremendous analog sound at an outstanding price. Add a piece of vintage synth history to your collection today!
*Roland, JUNO, JUPITER, JX-10P, MKS-70 and JX-8P are trademarks of their respective owners and are not affiliated, endorsed, connected or sponsored in any way to this website or any of our affiliate sites; therefore do not be confused between UVI and these brands.

AUTHORIZE THE WAY YOU WANT
ON UP TO 3 DEVICES CONCURRENTLY

Updated licensing system gives you more flexibility than ever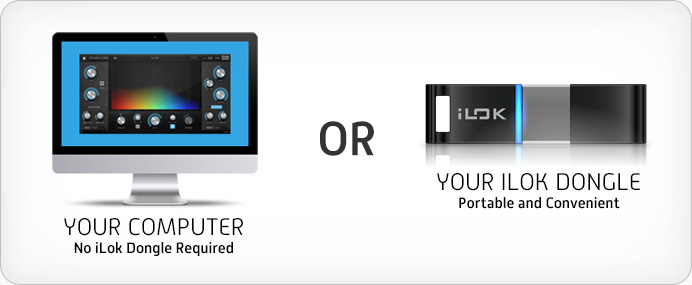 UVX-10P now features the improved licensing model allowing for 3 concurrent authorizations
on any combination of computers and iLok keys.
Summary
Size : 3.9 GB (FLAC lossless encoding, was 9 GB in WAV)
Collection : A vintage soft-synth inspired by 3 analog super-synths - the Roland JX-10, MKS-70 and JX-8P
Content : 1 instrument, 172 presets, 11,861 samples
Sample Resolution : 44.1 kHz. Recording at 96 kHz.