You're currently on: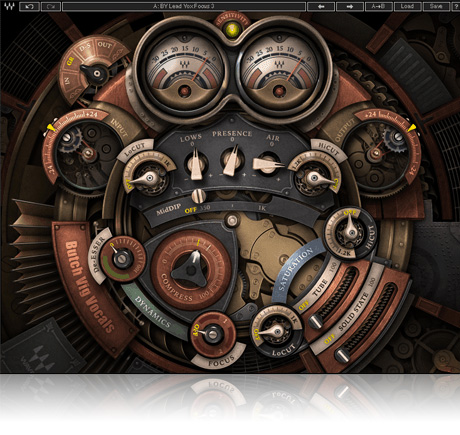 Widely considered one of the most influential rock producers of recent decades, Butch Vig helped spawn an entirely new rock genre. From Nirvana and Smashing Pumpkins to Foo Fighters, Green Day and his own band Garbage, Butch Vig has contributed his signature sound to some of the most legendary albums of the modern rock era.
One of the defining elements of the "Butch Vig Sound" is Vig's unique vocal stamp. The celebrated producer ushered in the sound of distorted vocals in a beautifully musical way, and this feature is an integral part of the sound that the Butch Vig Vocals plugin faithfully recreates.
Designed for those looking for a creative approach to shaping vocals, Butch Vig Vocals features intuitive EQ controls, a compressor and a de-esser, and several tools for coloring your sound in numerous shades, including Tube and Solid State saturation, a unique Focus knob, and other inspiring features, all carefully crafted by Butch himself to help you realize your vocal vision.
With instantly hyped vocals that cut through the mix and a sound that is dripping with character, Butch Vig Vocals now gives everyone the opportunity to work with the sound of a true rock innovator.
Features
Created in collaboration with Grammy®-winning producer Butch Vig
Butch Vig's signature vocal sound in a single plugin
3-band EQ with a distinct frequency character
LoCut, HiCut and MidDip filters for removing unwanted frequencies
Compressor and de-esser
Tube and Solid State saturation with LoCut and HiCut controls and a blend option
Unique Focus control for focusing on the 1 and 2 kHz range
You may also be interested in: