You're currently on: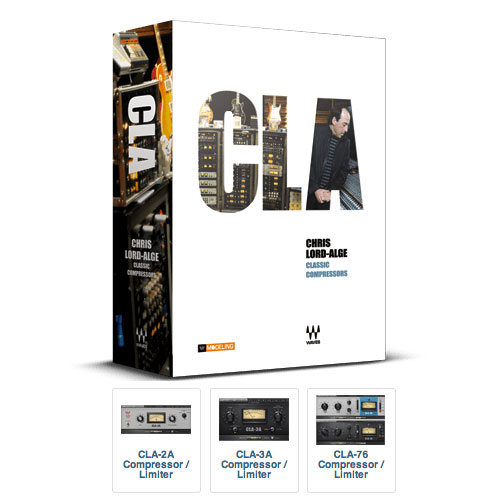 True classics stand the test of time.
Chris Lord-Alge is a true classic. Over the course of a career spanning almost three decades, he has worked alongside many artists who are classics in their own right.
Now, Waves and Chris Lord-Alge join forces to bring you impeccable models of four compressors considered true classics by audio engineers the world over.
CLA-2A Compressor/Limiter
Modeled on the legendary electro-optical tube compressor, the CLA-2A emulates the original's smooth, frequency-dependent behaviors that have made it a favorite of engineers everywhere.
CLA-3A Compressor/Limiter
Based on the early '70s solid-state unit known for its unique and highly transparent compression curve, the CLA-3A delivers the quick response and the subtle harmonic distortion for which the original is world-renowned.
CLA-76 Bluey Compressor/Limiter & CLA-76 Blacky Compressor/Limiter
Inspired by two highly-desirable revisions of the famed mid-60s Class A line level limiting amplifier, both versions of the CLA-76 offer the super fast attack that made them studio legends.