You're currently on: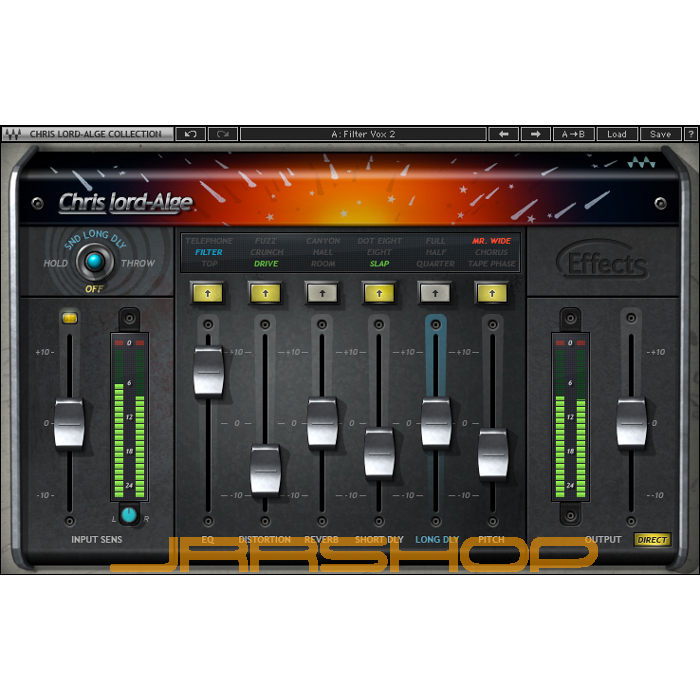 Chris Lord-Alge on CLA Effects: "CLA Effects does it all. Filtered vocal? Check. Telephone FX? Check. John Lennon "I Am the Walrus" vocal distortion? Check and double check. Multiple delays with tape phasing? You got it. Reverb, tape slap, and long echo all at once? Yes, yes, and yes. One of my favorite features is the echo throw section: Hit the throw button and add long delays to just the words you want, with one click! And to top it all off, all tempos are matched to the session BPM, cutting out all the guesswork."
Features
Complete all-in-one processing chains
Mono-to-stereo and stereo components
Optimized control ranges
24bit/96kHz resolution
Supports RTAS, Audio Suite, VST, AU
PC and Mac compatible
Controls
Input Sensitivity is used to achieve optimal plugin input level.
Input Meter displays input signal peak level.
Balance adjusts the offset between left and right signals.(Stereo component only)
Sensitivity LED indicates the presence of proper levels.
Send Long Delay un-mutes the send to the Long Delay.
EQ controls the high frequency shelf filter.
EQ Color toggles between different filter effects.
Distortion controls the amount of distortion in the wet mix.
Distortion Color toggles between different distortion characters.
Reverb controls the reverb wet mix.
Reverb Color toggles between reverb environments.
Short Delay controls the delay wet mix.
Short Delay Color toggles delay times and characters.(Syncs to session BPM, Slap excluded)
Long Delay controls the delay wet mix.
Long Delay Color toggles between delay times and characters.(Syncs to session BPM)
Pitch controls the pitch modulation wet mix.
Pitch Color toggles between pitch modulation types.
Direct controls unprocessed signal throughput, determining whether or not the dry signal is combined with the processed output.
Output controls the output level.
Output Meter displays output signal peak level.
Clip LED lights up when levels exceed 0 dBFS.