You're currently on: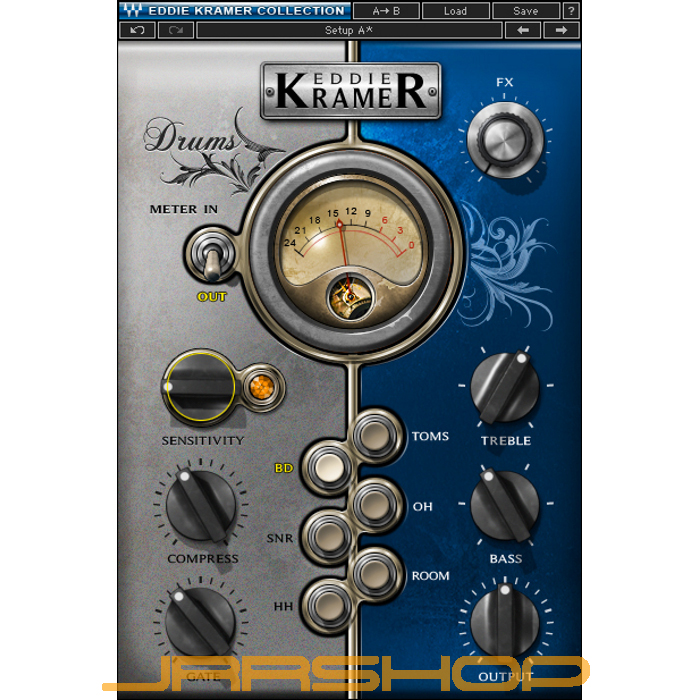 Eddie Kramer on the Drum Channel: "The Drum Channel plugin really captures the essence of my drum sounds. Whether you're trying to achieve a huge Zep-like sound with loads of atmosphere, or are going for something more dry and down-to-earth like the Stones, or need a heavily-compressed, squashed, Hendrix-type sound, this is the plugin that will get you there, quickly and easily. Since there are individual modes for bass drums, snares, and so on, you can really mix things up by creating your own hybrid drum kits, using your favorite elements from each."
Main Features:
Complete all-in-one processing chains
Mono and stereo components
Optimized control ranges
24bit/96kHz resolution
Supports RTAS, Audio Suite, VST, AU
PC and Mac compatible
Controls:
Type toggles between the 6 drum types: BD, SNR, HH, Toms, OH, Room.
Sensitivity controls input levels.
Sensitivity LED indicates the presence of proper levels.
Compress controls dynamics.
Gate controls the gate threshold (available in BD only).
Treble controls high frequencies.
Bass controls low frequencies.
FX controls the effects send gain.
Output controls the output level.
Meter Switch toggles meter monitoring between input and output modes.
Meter displays input or output.