You're currently on: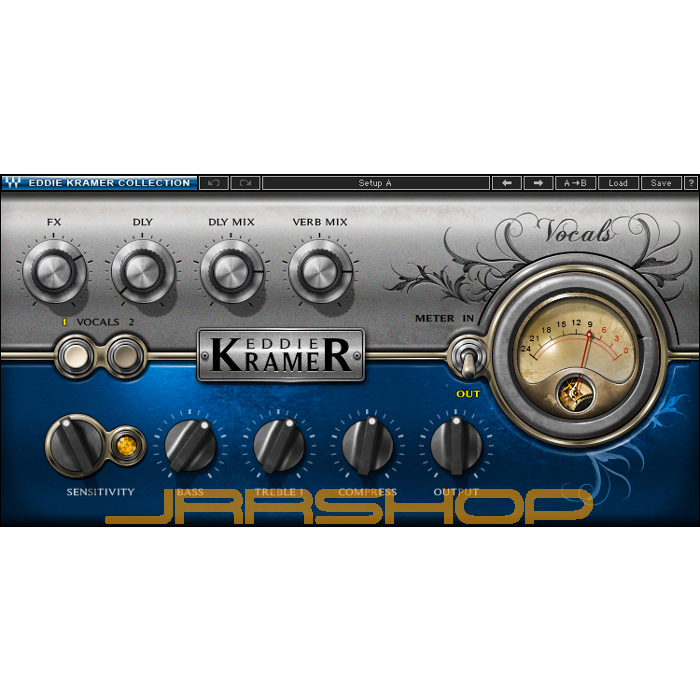 Eddie Kramer on the Vocal Channel: "When mixing, there's always a fight going on between the vocal and the rest of the track. For me, what makes a good mix is when all the elements combine seamlessly, complimenting one other. When we designed the Vocal Channel plugin, we did it in such a way that the user can position the vocals within the mix, and then blend it back into the track, without it popping out, in such a way that it retains all its original clarity and presence."
Vocal Channel features 2 flavors:
Vocals 1,designed for classic rock vocals with a lot of dynamic range and intensity.
Vocals 2,for gentler vocal performances that stay at smoother, steadier levels.
Main Features:
Complete all-in-one processing chains
Mono-to-stereo and stereo components
Optimized control ranges
24bit/96kHz resolution
Supports RTAS, Audio Suite, VST, AU
PC and Mac compatible
Controls:
Type toggles between the 2 vocal types: Vocal 1, Vocal 2
Sensitivity controls input levels.
Sensitivity LED indicates the presence of proper levels.
Bass controls low frequencies.
Treble controls high frequencies.
Compress controls amount of compression applied to the signal.
Output controls the output level.
FX controls the amount of signal sent to the effect.
Dly sets the delay time. (Vocal 1 only)
Dly Mix controls the amount of audible delay. (Vocal 1 only)
Verb Mix controls the relative level of the reverb.
Meter Switch toggles meter monitoring between input and output modes.
Meter displays input or output.