You're currently on: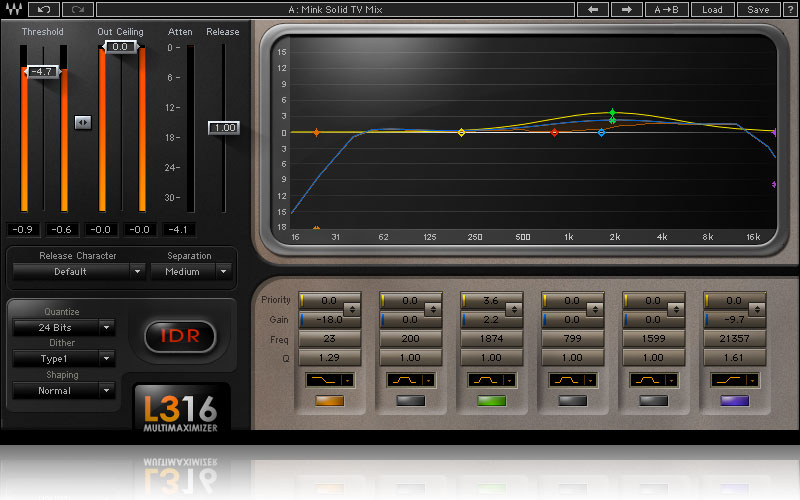 Now, Waves is pleased to present the newest member of our acclaimed family of L-Series limiters, the 16-band L3-16 Multimaximizer. With EQ, limiting, maximization, and a variety of sonic flavors ranging from analog warm to digital cool, all-in-one mastering has never sounded so good.
Powered by Waves patented PLMixer™ Peak Limiting Mixer technology, the L3-16 delivers unparalleled loudness with unprecedented control. No matter what genre, no matter what sound, with the L3-16, L3, and L3-LL, you'll stand out from the crowd, loud and clear.