You're currently on: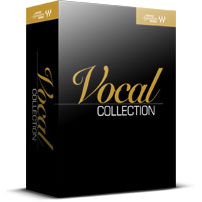 Introducing Waves Signature Series Vocal Collection, with four custom vocal processing chains, designed by leading producer/engineers Chris Lord-Alge (Green Day, Nickelback, Creed, Daughtry, All American Rejects, Sum 41, Foo Fighters), Eddie Kramer (Jimi Hendrix, Led Zeppelin, The Rolling Stones, Kiss, David Bowie, Peter Frampton), Jack Joseph Puig (John Mayer, Lady Gaga, Snow Patrol, Counting Crows, Jellyfish, Goo Goo Dolls) and Tony Maserati (Tupac Shakur, Notorious BIG, Alicia Keys, Black Eyed Peas, Jason Mraz, Colbie Caillat). Through their years of experience, producing and mixing the world's biggest recording artists, each has developed an extensive palette of personal processing techniques, which are encapsulated in their Signature Series plugins. These are their go-to vocal chains; now they can be yours.
With Waves Signature Series Vocal Collection, world-class vocal mixes are only a plugin away.
Features
Four all-in-one multi-effect vocal plugins
Created in collaboration with Chris Lord-Alge, Eddie Kramer, Jack Joseph Puig and Tony Maserati
Bring the sounds of the leading engineers and producers to your studio