You're currently on: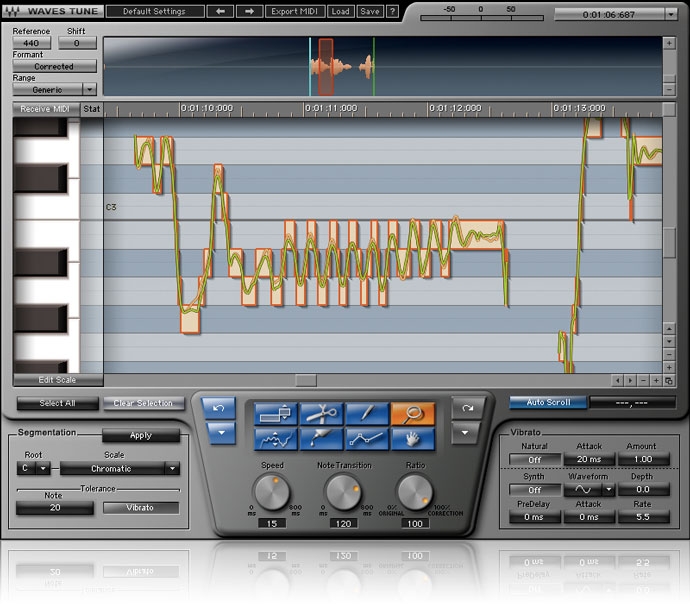 The singer has just wrapped up an amazing take. The phrasing, the emotion, the delivery, it's all there. But there are notes you'd like to change, and others that need to be fixed. You want perfect pitch transformation. You want precision real-time editing capabilities. You want Waves Tune.

With full ReWire support, formant correction, and an extensive palette of pitch shaping tools, Waves Tune lets you do all your editing right there within your DAW environment - no need to export sections or work offline. Better sounding and more flexible than any other pitch correction processor, Waves Tune will get your vocals back on track.
Features
Operates in sync and controls host transport using ReWire
Pitch edit graph with waveform overview, timeline, piano roll and pitch editor
3 timeline modes including bars/beats, minutes/seconds and samples
You may also be interested in: